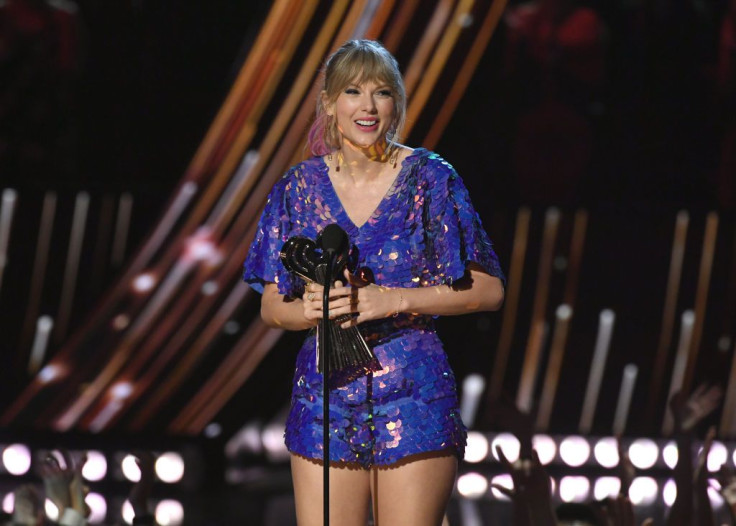 Meghan Markle reached out to Taylor Swift personally, inviting her to be a guest on the podcast "Archetypes."
However, Swift declined the invitation without even providing a direct response. Instead, she had a representative decline on her behalf, which could be seen as a slight towards the Duchess of Sussex.
Any possibility of reconsideration is now out of the question since Markle and her husband, Prince Harry, recently announced their separation from Spotify.
The streaming platform had been hosting Markle's podcast, and this decision comes merely three years after signing a $20 million deal, according to the Wall Street Journal.
In a joint statement, Spotify and Archewell Audio said they "mutually agreed to part ways and are proud of the series [they] made together." Finding guests for the former "Suits" star's podcast wasn't the only issue.
"Meghan would often ask for changes late in the editing process, at times recruiting senior Spotify executives, including then-chief content officer Dawn Ostroff, to call producers and push them to make changes," the Journal said in its report Saturday.
In addition, there were reports that Spotify executives became increasingly frustrated with the prolonged process of Archewell, Meghan Markle's organization, in developing the concept for "Archetypes" and assembling a production team.
On the other hand, Prince Harry faced difficulties in generating an idea for his own podcast.
Prince Harry, the founder of the Invictus Games at the age of 38, delved into the topic of veterans, "but couldn't find a compelling way to tackle the subject in podcast form," according to the report, which added, "He tossed around subjects such as misinformation and his point of view as someone new to living in America, and at one point considered co-hosting a show with comedian Hasan Minhaj."
According to a previously published Bloomberg article, the Duke of Sussex, Prince Harry, reportedly put forward an unconventional idea of interviewing Vladimir Putin, Donald Trump, and Mark Zuckerberg about their childhood traumas.
This concept left executives feeling perplexed.
According to an insider, the viability of Harry's unconventional proposals raised doubts among some Spotify employees.
The rarity of individuals like Putin, aged 70, and Zuckerberg, aged 39, giving interviews about their personal lives made the practicality of Harry's ideas questionable, Page Six reported.
Following their departure from the company, the royal couple based in California faced criticism from fellow podcaster Bill Simmons.
In addition to his previous criticism, Bill Simmons also described the couple as "lazy" in comparison to the Obamas, who also had a contract with Spotify.
The cancellation of the Spotify deal adds financial strain to the couple, who stepped down from their senior royal duties in January 2020.
They face financial obligations, including a substantial mortgage on their expansive Tuscan-style estate in Montecito, purchased for $14.7 million in June 2020. Furthermore, they reportedly spend around $2 million annually on security expenses.
© 2023 Latin Times. All rights reserved. Do not reproduce without permission.