A former teacher of the year at a north Alabama high school was found dead on an apparent self-inflicted gunshot on Saturday, two days after her arrest on felony charges of having sex with students, authorities confirmed.
The suspect Leslie Buttram Gillespie, 44, of Hillsboro, was a former English teacher of R.A. Hubbard High School in Lawrence County. She was found dead Saturday morning after reportedly taking her life, according to Lawrence County Coroner Scott Norwood.
Norwood was among the forensics experts who arrived at Gillespie's home at 11:30 a.m. on May 29 following reports the woman shot herself dead. Gillespie's body was sent to the Department of Forensics in Huntsville for an autopsy, reported AL News, and authorities later confirmed she died from an apparent self-inflicted gunshot.
Gillespie, who was placed on leave when the allegations came to light, was facing charges on second-degree counts of rape and sodomy, as well as two counts of being a school employee engaging in sex with a student under the age of 19.
According to court records, a student victim alleged that the incident happened in September 2020. The student told investigators that he and another male student, 15 and 16 at the time, met at Gillespie's classroom after school to perform the sex acts with the woman.
The former teacher was taken into custody on May 27 shortly after 4 p.m, the Lawrence County Sheriff's Office confirmed, as reported by WAFF 48.
She was booked into the Lawrence County jail on sex, rape, and sodomy crimes but was released on $60,000 bail later Thursday, records show. It remains unknown whether Gillespie had a legal representative who could speak on her behalf at the time.
Gillespie was honored as teacher of the year at R.A. Hubbard in 2019, school system records show, the Associated Press noted.
Jon Bret Smith, Superintendent of Lawrence County Schools, said in a statement that investigations are continuing with the "highest level of care," vowing to work diligently to resolve the situation.
"District leaders are conducting an investigation into this matter and will support law enforcement as they do the same," he continued. "While the district cannot provide any specific details at this time, we want to emphasize that there is nothing more important to Lawrence County Schools than the safety and well-being of our students."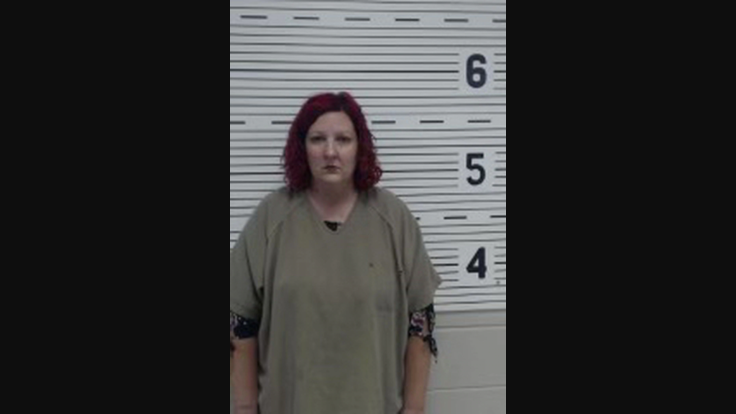 © 2023 Latin Times. All rights reserved. Do not reproduce without permission.