A Russian teenager blew himself up with a homemade bomb outside his former Orthodox school near a convent in Moscow in what is being reported as an apparent revenge attack for allegedly being bullied by nuns there.
On Monday, Dec. 13, the accused, 18-year-old Vladislav Struzhenkov, returned to his former high school in the small town of Serpukhov near the capital city and detonated the bomb right by the school's entrance, a few minutes before students gathered for morning prayer.
"18-year-old graduate of this educational institution entered the premises of the Orthodox gymnasium of the Vvedenskiy Vladychniy convent and blew himself up," Russia's Interior Ministry said in a statement.
Police did not immediately permit paramedics to get close to the teen suspect due to fears of another explosive device.
The teen reportedly survived the murder-suicide attempt and is in 'critical condition' at a city hospital.
"He has survived but lost his leg as a result of the blast. The young man was hospitalized in a critical condition," a police spokesperson told Russian news agency TASS.
The blast has left at least 12 students injured. A 15-year-old is among the injured, the ministry said.
Struzhenkov had also carried a machete to the school which is linked to a nunnery in the city. The school is about 300 meters away from the convent, which is home to some 40 nuns.
The religious Orthodox school had reportedly been described as a "hellish" and "damaging" place by students and parents.
Struzhenkov had previously complained of being "bullied by the nuns" who ran the school. The suspect was "motivated by his hatred of the school teachers and nuns", according to reports.
"His father was a mechanic, he fixed automobiles. The rest is a typical Columbine story—teenagers suffering from bullying discuss such attacks in chats on social media," Andrei Kurayev, protodeacon of the Russian Orthodox Church told Daily Beast.
"Nobody pays attention to teenage issues in Russia."
Reports said Struzhenkov decided to set off the explosives outside the prayer hall after he was unable to gain entry.
Oleg Orlov, the chair of Memorial, Russia's leading human rights organization described the incident as "a shockingly sad tragedy".
"We have seen attacks by suicide bombers on Russian state institutions for many years but most of them were performed by members of radical Islamist groups and not by Orthodox believers," Orlov said.
Struzhenkov is now under criminal investigation for attempted murder.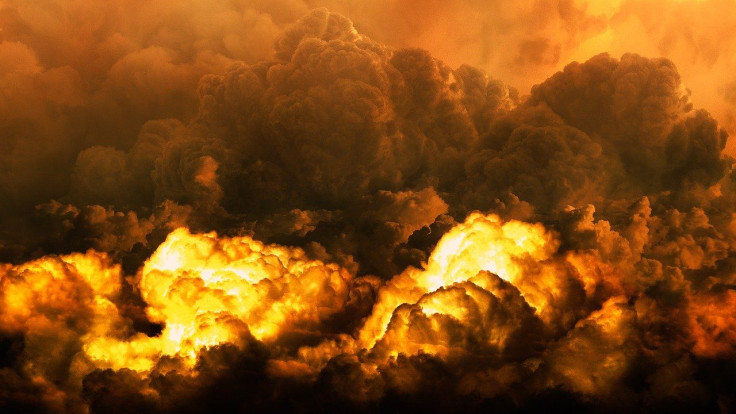 © 2023 Latin Times. All rights reserved. Do not reproduce without permission.