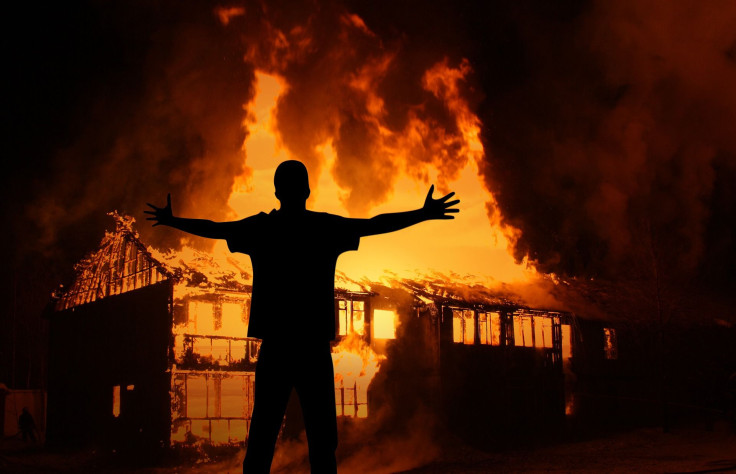 A 15-year-old boy in Georgia has been accused of intentionally setting a house on fire on Easter Sunday that cost him his own sister's life. Gwinnett County police said the teenage boy was charged with malice murder and felony murder. They are expecting a charge of first-degree arson to be added to the list.
According to Fox 5, Gwinnett County Fire Department responded to a call with reports of two people trapped inside a burning home. Emergency response teams arrived at the site in Loganville around 5 am and found the lifeless body of 10-year-old girl Zoe McCue.
Lt. Justin Wilson with the Gwinnett County Fire Department told reporters, "Once our crews arrived on scene we had heavy fire involvement throughout the entire front of the structure, it was just hidden away from a small wood line."
Firefighters said they found the young girl's body in a room that was used as a bedroom but without any window access. Two family cats were also found dead at the scene when arson investigators were rummaging through the debris in search of the teenage boy. The one-story home belongs to the McCue family that consists of two adults and five kids as well as a number of pets.
After hours of searching, firefighters located the teenage boy around the vicinity of the home at about 9 am. The father, William McCue was at work with one of his kids when the fire broke out and had received word of the fire from a co-worker. His wife and two of their children were able to escape the flames.
Arson investigators determined the cause of the fire as intentional in nature and arrested the boy to answer the charges. The home was found to have fire alarms installed but none of them went off when the fire broke out. For now, the death of the young girl is being treated as a homicide. No further details on the case have been made available pending an active investigation. Several organizations including the Red Cross and police chaplains have stepped in to assist the needs of the family along with their two dogs.
Demi Oche, the founder of One Powerhouse Outreach said, "You wake up on Easter Sunday and you realize that you lost everything in a fire including a child, and that is just tragic within itself, absolutely."
"So, we just want to help them get back into a better place," she added.