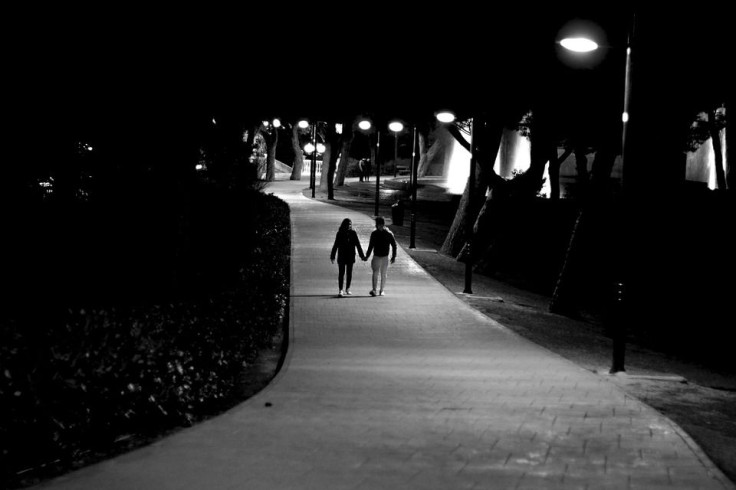 A 14-year-old boy in Florida who stands accused of murdering his 13-year-old classmate presented himself in a virtual pretrial hearing on Wednesday while in jail. Aiden Fucci is currently being held in custody at the Duval County Jail and charged with first degree murder in the death of Tristyn Bailey last May.
According to Fox News, Fucci and Bailey are both students at the Patriot Oaks Academy where the victim was also a cheerleader. Investigators said Bailey was last seen on surveillance video footage just after midnight in the company of Fucci. An hour later, he was caught on CCTV cameras running in the opposite direction of the woods.
Bailey was reported missing for hours on May 9 and was found dead in a wooded area in the Durbin Crossing neighborhood of St. Johns. She had sustained 114 stab wounds with the tip of the knife allegedly used to kill her was found broken and embedded in her skull. Part of the suspected weapon was recovered in a pond near her body.
Back in June, Fucci pleaded not guilty and has since been held without bond.
Court records revealed Fucci kept a notebook filled with satanic drawings. His girlfriend at the time also told investigators that he often heard voices in his head telling him to kill people. Furthermore, Fucci also mentioned to his friends that he plans to kill someone although it is still unclear if he intentionally targeted Bailey.
During his online pretrial, Fucci appeared in an orange jumpsuit and could be seen rocking back and forth as he spoke through the phone held to his ear. He seemed disoriented and was heard muttering phrases to himself: "Please don't let the demons take my soul. The demons are going to take my soul away,"
Presiding judge Lee Smith has not ordered a mental competency evaluation for Fucci while investigators have also not mentioned if the teenger suffers from a mental disorder.
Meanwhile, in a separate hearing, Fucci's mother, Crystal Smith, is currently out on bond as she faces charges of tampering with evidence in connection with her son's case. Charging documents state she was captured in a 16-minute video clip in the family's home surveillance camera running upstairs and picking up clothes from Fucci's room. She is accused of washing the blood out of Fucci's jeans when he was being questioned about Bailey's disappearance. Detectives said the jeans tested positive for blood despite the efforts to clean them.
Judge Smith set both Fucci and his mother's hearing on Oct. 28. His attorney Joshua Mosley requested for the case to be continued citing witnesses and further evidence that needed to be sorted through
The teenage boy is considered the lone suspect in Bailey's murder and will be tried as an adult. If found guilty, Fucci faces up to life in prison however, his age would preclude him from receiving the death penalty.