Four people have been arrested for brutally beating and stabbing a 17-year-old lifeguard who called the group's attention for drinking and smoking at the public Bell Pond in Worcester, Massachusetts over the 4th of July weekend.
Authorities were summoned to the public park around 6:30 p.m. Sunday amid reports of a violent dispute between a group of unruly visitors and a young on-duty lifeguard. Police arrived to find the 17-year-old rookie attendant brutally beaten and stabbed. Fortunately, he only sustained non-life-threatening injuries and was promptly rushed to a nearby health facility.
Bystanders told police that the teen lifeguard found himself in an uneven melee with a group of men after asking them to leave the public area where smoking and drinking were banned. Most of the rowdy group complied and left, however, one of them returned with a pack of other men and began hurling verbal abuse at the young boy.
The confrontation quickly turned violent as the group of men mugged the lifeguard and stabbed him with a stick in the torso, the Associated Press reported. The unidentified attackers managed to flee the scene before cops arrived.
"We're not happy. As a city, as a community, what happened here was uncalled for," Robert Antonelli Jr., Assistant Commissioner of the Worcester Parks & Recreation Department said. "It's a simple request. It's a simple item, and they took it too far. We're not going to stand for it."
Discussions on the role of lifeguards when it comes to enforcing rules about alcohol and unruly behaviors are now being discussed by city officials, Fox News noted.
Police have remained in the area to hunt for information about the suspects, accomplishing a handful of arrests that may be related to the mugging
Celestine Bigirimana, 22, was apprehended after giving chase to authorities on foot near Wilson Street. The suspect has been charged with assault and battery with a dangerous weapon, disturbing the peace, disorderly conduct, trespassing, resisting arrest, and possession of an open container of alcohol.
Meanwhile, three male suspects were also nabbed after being spotted coming out of the woods.
Officers have "developed probable cause that they were the males who attacked the lifeguard and placed the three under arrest," Worcester Police said.
Mohamed Abdullahi, 19, has been charged with assault and battery with a dangerous weapon and disturbing the peace.
An unidentified 17-year-old teen was also arrested and charged with assault and battery with a dangerous weapon, disorderly conduct, and disturbing the peace.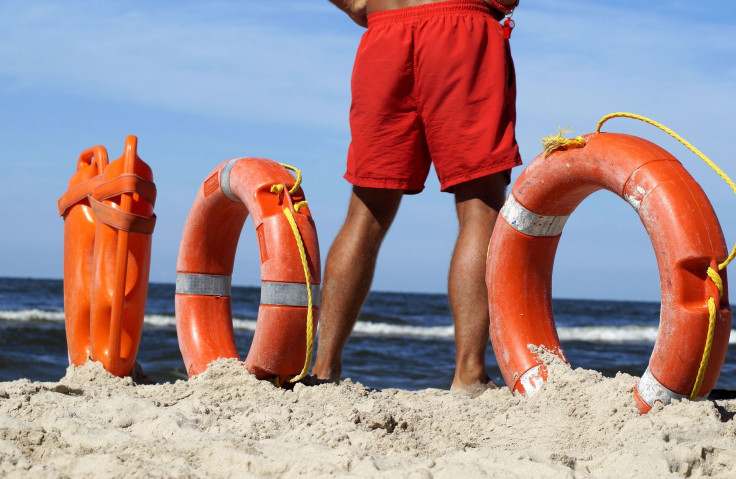 © 2023 Latin Times. All rights reserved. Do not reproduce without permission.