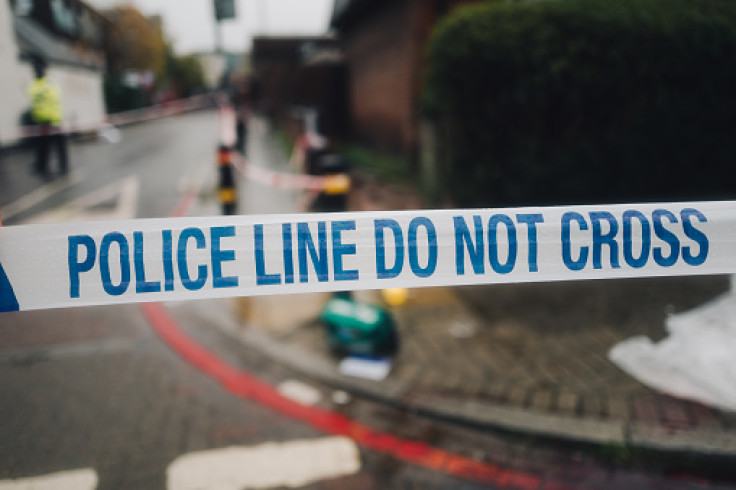 After killing three elderly women in his hometown of New Mexico this week, teen mass shooter Beau Wilson requested authorities to put him to death, according to footage released by police on Thursday.
Before Wilson's audible call for retribution, the 18-year-old gunman's rapid-fire rounds were audible on a Farmington resident's Ring camera on Monday.
Say, "Come kill me!" Before city officers shot Wilson dead in front of a church close to the Four Corners, where New Mexico, Arizona, Utah, and Colorado converge, Wilson yelled.
Wilson had the chance to flee from the responding police officers in an obvious attempt to commit cop suicide, according to the city's police chief.
"Yes, it's my belief that ultimately in his head, he has made the decision that he is going to stand and fight it out until he is killed," Chief Steve Hebbe said.
Wilson's wish was ultimately fulfilled when Sgt. Rachel Discenza shot Wilson fatally as they were exchanging bullets.
Discenza and other cops can be seen rushing toward the senior at Farmington High School who had pulled off his modified protection vest with steel plates for the final confrontation in just released body camera footage.
The moment before Discenza falls to the ground and yells, "I'm shot!" there is an explosion of fire.
Police rushed to handcuff Wilson, but he was dead at the scene.
A note was later found in the pocket of his discarded vest that said, "If your (sic) reading this I'm the end of the chapter."
Wilson may have sustained several gunshot wounds, although this is not yet known.
Police reported earlier this week that the entire incident took place in about 10 minutes.
Just before 11 a.m. on Monday, Wilson went on the attack from the porch of his home, marching over a quarter-mile section of the city in what police described as a "purely random" act of violence.
Melody Ivie, 73, Gwendolyn Schofield, 97, Shirley Voita, 79, and her daughter Gwendolyn Schofield, 97, were all tragically wounded by his random gunfire at passing cars.
Wilson's first victim was a retired school nurse named Voita.
When Schofield and Ivie stopped their own automobile to provide assistance, she had managed to escape her vehicle and was laying on the sidewalk, New York Post reported.
"They see something in the road, which turns out to be [Voita], and they're in the process of pulling over" when another hail of gunfire erupts, Hebbe said. "At that time, we believe all those rounds are fired from [the rifle]."
In the shootout, six additional people were hurt, including two police officers.
Wilson used three separate firearms, including an "assault-style rifle" that he lawfully acquired after turning 18 last year, to discharge at least 150 shots.
Wilson reportedly resided with his father in a house that was legally owned and included a large collection of weapons and ammo.
Police are still looking for a reason behind the terrible incident on Monday.
Police say had mental health problems and a history of minor violations.
© 2023 Latin Times. All rights reserved. Do not reproduce without permission.