A 15-year-old girl was rammed and killed by a speeding car after she jumped out of a moving vehicle on Interstate 45 in Harris County during an apparent argument with her mother late Monday.
According to the Harris County Sheriff Office, the teen was struck on the highway by another vehicle that did not stop at about 9 p.m. Monday, July 5, on the interstate southbound between FM 1960 and Richey in North Harris County. The girl then landed in an adjacent lane before being fatally hit again, Fox News reported.
A witness told authorities that she swerved to miss hitting the teen after she saw her jump out of their vehicle.
Harris County Sheriff Office's Deputy Thomas Gilliland noted that a lot of motorists driving along the highway were traumatized by what they witnessed. The teen was pronounced dead at the scene, Harris County Sheriff Ed Gonzalez confirmed via tweet late Monday, according to the CBSDFW.
The identity of the 15-year-old has not been made available to the public.
Following the discovery of the lifeless body, traffic was diverted from the southbound lanes of the highway. The portion of Interstate 45 was later reopened for Tuesday's morning rush hour.
Her mother is now assisting the police with their investigations. It remains unclear what the mother and daughter were arguing about before the "distraught" teen decided to jump out of the moving car, authorities said.
Law enforcement is working to locate and identify the driver who ran over the girl. They said the driver might have been unaware that they hit someone, Fox News noted.
"We need to find that person and find out what happened," Harris County Sheriff Office Deputy Gilland told the media on Tuesday. "Maybe they didn't realize, but once they did strike [the girl], they should've realized it was a body and not debris or something."
The driver who ran over the girl may potentially face a charge after fleeing the scene of an accident. Investigators will turn over any evidence to a grand jury to resolve if criminal charges in the fatal incident are justified.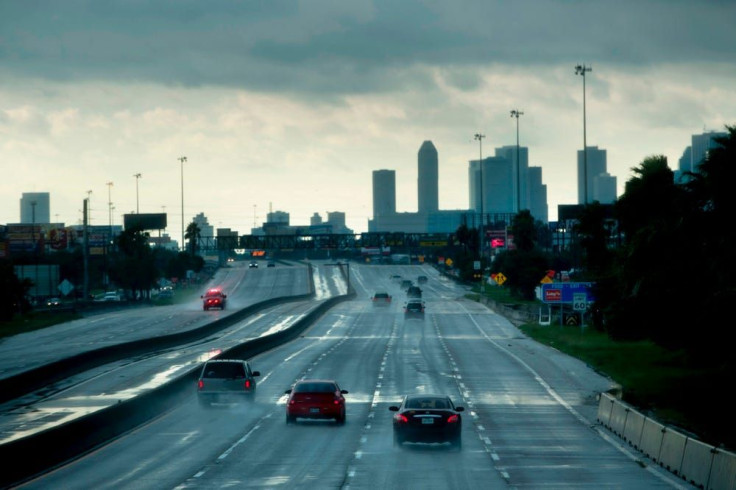 © 2023 Latin Times. All rights reserved. Do not reproduce without permission.