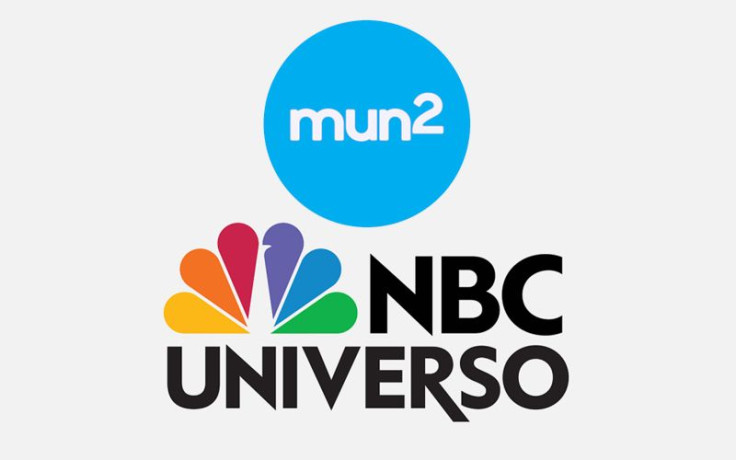 "I want to see your peacock, cock, cock! Your peacock," sings Katy Perry in that very suggestive song. That is exactly what mun2 is doing, showing off its peacock to the world as it gets prepared for a major overhaul. The Telemundo Spanish-language network is going to receive a makeover and will be rebranded as NBC Universo starting February 1. The cable net that saw hit shows like "I Love Jenni," "Larrymania" and most recently "A Toda Gloria," will debut new programming and on-air graphics next year to reflect a more "modern general entertainment cable channel for Latinos," according to Rubén Mendiola, mun2's president. Mendiola also told Billboard magazine, "There's a lot of Latinos in the U.S. who grew up with the channel. For us it was very important to preserve the DNA of the channel. It's a transformation that feels organic as the channel gets bigger."
NBC Universo will launch with a simulcast in Spanish of the Super Bowl XLIX, which NBC will air in 2015. The network will be driven by major sports events like the FIFA World Cup and the RIO 2015 Olympic Games, the NASCAR México Toyota Series and wrestling like "WWE Raw" and "WWE Smackdown," all in Spanish. "We took everything that we love about mun2 and incorporated other things," Mendiola said. "One of the things that was a surprising is that the majority of people did not know that we were part of NBC. Everything that NBC represents for Latinos is really good and really big. For us it was important to make this connection that we are the Latino cable channel of the NBC portfolio."
"The idea many years ago was that Latinos live in the general market world and they live in a world of Latin culture. But rather than two different worlds that are separated, we are saying that there is full universe available to us in the United States," Mendiola told Variety. "It makes a lot of sense that we would evolve from mun2. We are trying to go bigger and bolder." He also added: "Our programming is going to be more emotional and edgy in the way that cable channels are versus broadcast networks. One of the biggest challenges we've had [with mun2] is that we put too many rules around what we are and what we are not. Sometimes Hispanics speak English and sometimes they speak Spanish together in a very organic way. That's where we want to steer the channel. In this universal world there's space for everything."
© 2023 Latin Times. All rights reserved. Do not reproduce without permission.