A 26-year-old Texas man was arrested this week for allegedly killing a 36-year-old woman by bashing her head in with a rock and then dismembering her as part of a sacrifice. Ethan Kyle Myers was taken into custody on Sunday, Nov. 13, and charged with evading arrest and murder in the death of Sarah Hopson, said reports.
Deputies with the Shelby County Sheriff's Office at approximately 4:00 p.m. on Nov. 13 responded to a request for a welfare check on an individual at a home located in the 3600 block of Country Road in Joaquin. Upon entering the residence, first responders on the scene discovered Hopson's lifeless body inside, SCSO Public Relations Officer Leah Chase said in a press release.
Upon arrival at the scene, they discovered Hopson dead with both of her ears gone in addition to having all of her fingers and toes amputated.
Hopson was also found with what seemed to be a significant impact wound on the right side of her head, and the dismembered body parts are believed to have been discovered inside a clear freezer bag placed between her legs.
According to jail records, Teresa Louviere and Allen Price were also detained in relation to the death of Hopson and are each facing a charge of forging or tampering with physical evidence with the intention to harm a human corpse.
The pair had requested a welfare check on the woman, reportedly telling officers: "Ethan Myers had done something to Sarah Hopson."
They claimed that Myers had been staying at their residence when he started acting strangely and eventually fled the building covered in blood.
According to Price, Myers had been involved in "cult activity."
Investigators reportedly spoke with Myers' mother later that day. According to her, Myers told her that Hopson had requested him to "sacrifice her," and he had agreed to her request.
His mother is also reported to have said her son "hears voices and is satanic" and that he was hiding out in the woods.
Price and Louviere are both being held on a $250,000 bond with Myers held at the Shelby County Jail on a $1.25 million bond.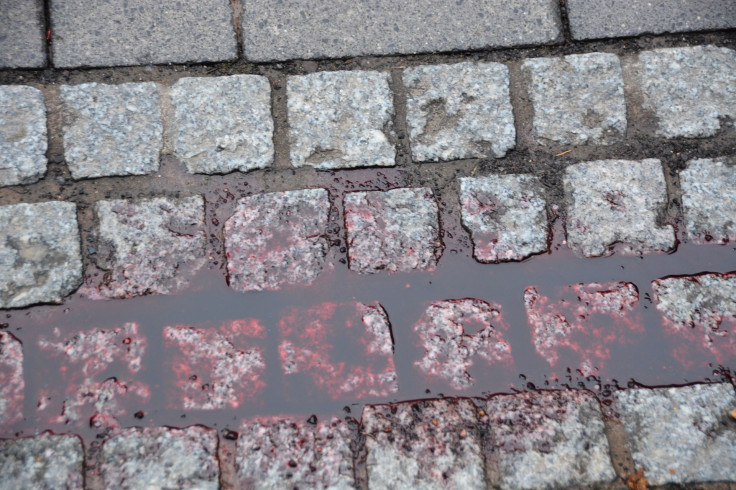 © 2023 Latin Times. All rights reserved. Do not reproduce without permission.