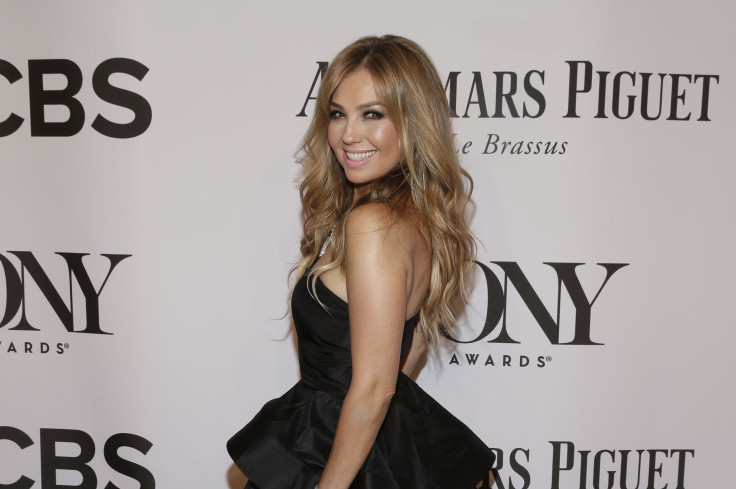 It's been 16 years since we last saw Thalia in a telenovela ---that's a bit too long if you ask us! The Mexican actress, who had the lead role in six out of seven novelas, paused her blossoming small screen trajectory to focus on her music. As a songstress, Thalia has released 13 studio albums, including the most recent "Amore Mio" (2014). Currently, she's living in New York City with her husband Tommy Mottola and her two children, she's showcasing her fashion line in Macy's and is working on new musical projects alongside award-winning producer Sergio George. Needless to say, she's also a full-time Instagram devotee! In addition to her fun-filled and busy life, Thalia recently announced that she's coming back from her 16-year hiatus and will return to telenovelas.
The 44-year-old star revealed the exciting news in an interview with Univision's "El Gordo y La Flaca." "I'll soon be in a telenovela. I can't tell you which one, but soon I'll be in a telenovela every night," she told the show's hosts, reports People En Español.
Though we're curious to know more details of her forthcoming production, something tells us that it might have to do with a project Florinda Meza had in mind. Early this month it was announced that the widow of Roberto Gómez Bolaños a.k.a. Chespirito, has been in talks with Thalia for a new project to air on Netflix. Meza, who is a businesswoman and producer, said she introduced Thalia with the synopsis and assured that the "Amor A La Mexicana" singer loved the idea.
Whatever the case, we're glad our beloved "Marimar" and "Maria la del Barrio" is back in action! The last telenovela Thalia starred in was in "Rosalinda" in 1999.
© 2023 Latin Times. All rights reserved. Do not reproduce without permission.