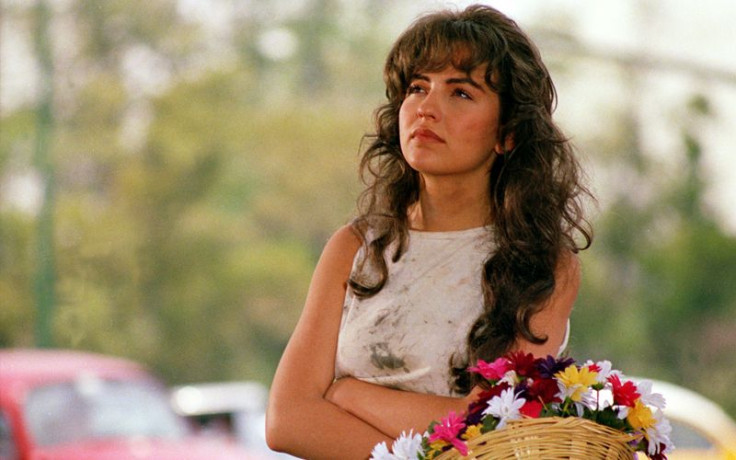 Thalía has a trio of classic telenovelas that are a ratings success every time they are broadcasted no matter how many times we've seen them. "María Mercedes," "Mari Mar" and "María La Del Barrio" all resonate with the public and are remember fondly because they were productions that in reality was a mocking of the genre itself. The 43-year-old was last in a melodrama in 1999 when she personified "Rosalinda" and has been absent ever since. Attempts to lure the diva back to the small screen have failed and with her life in New York City, it seems impossible that she will ever want to return to Mexico and film a new soap. All hope is not lost as her personal friend Lili "La Flaca" Estefan might have found the key to make her return.
The "El Gordo y La Flaca" host interviewed the Latin diva where she said, "20 really make you doubt." Estefan quipped and said, "I have 20 and a William Levy." Thalia quickly reacted with a great smile on her face, "Well then, maybe." Talking more seriously the "Equivocada" hitmaker said about returning to telenovelas that it's not an easy feat. "It is very tiring making novelas," she said. "You know that I like to do my thing, I am very free, like very 'gypsy' in the way I live. I love being with my kids, I love doing my projects, my businesses, my clothing line, I have a thousand things that I am doing and when you are sequestered on a set you have no personal life." So if anyone has 20 million and a William Levy not in use, maybe chip in for Thalia's return to telenovelas?
Thalía will be returning to television, but not in a telenovela as many hoped it was. The singer and actress announced that HBO Latino will be airing a concert special from her "Thalía Viva Tour." The presentation was filmed back in April 2013 at the Auditorio Nacional in Mexico City and included hit songs from "Primera Fila" and "Hábitame Siempre." During the event the "María La Del Barrio" star also had collaborations with María José, Leonel García, Reik's Jesús Navarro and Camila's Samo. The special follows Beyonce's footsteps in airing a concert on the premium cable channel and this particular one is part of the HBO Latino Concerts that have included artists like Romeo Santos and Carlos Santana. "Thalía Viva Tour En Vivo Desde México" will air on Friday, September 5 on HBO Latino and HBO On Demand.
© 2023 Latin Times. All rights reserved. Do not reproduce without permission.