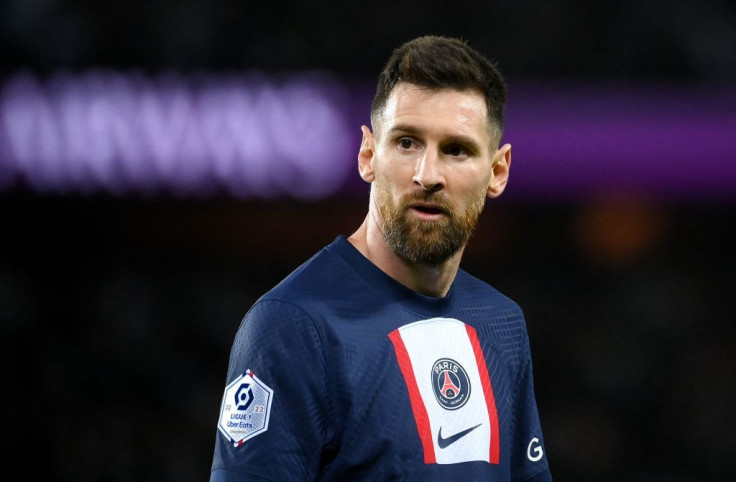 The treatment of Lionel Messi, who is reportedly leaving Paris Saint-Germain this summer, has drawn criticism from Javier Mascherano.
Messi was given a two-week suspension for going on an authorized vacation to Saudi Arabia, but this season, supporters have whistled and abused him in irate demonstrations outside the club's headquarters.
The possibility of a return to Barcelona has been raised, and Mascherano predicts that PSG will come to regret their treatment of the GOAT, Barca Blaugranes reported.
"It's a pity for not realizing they were lucky to have him on their team. I think that 10 years ago, no Paris fan imagined that they could possibly have the best player in history on their team. And instead of enjoying it, they spent these two years criticizing him," he said.

"In 10 years they will regret it. Any team in the world would give anything to have him for five minutes. Neither party deserved this ending. If there is something that cannot be criticized [about Leo] it's his professionalism: it's hard to find someone with his professionalism even though he's possibly the best player in history.

"It's impossible to criticize him. Let him go where he's happy and with his family. If it's here, great: see him every weekend it would be a great goal. Otherwise we will continue watching him on TV as we have been doing for almost 20 years."

Source: Ole
There are still rumors that Messi might go back to Barcelona. According to the most recent information from RMC Sport, Messi is prepared to accept a third of his income in order to transfer to Camp Nou.
According to the source, Barcelona would be willing to pay him up to €10 million annually. More significantly, Messi wants to go back to Camp Nou.
In light of Barcelona's financial difficulties over the past several seasons, the Argentine is apparently waiting for La Liga to approve their move to the Spanish league. Sergio Agüero, a former Blaugrana striker and fellow countryman, is apparently working behind the scenes to make it possible for Messi to visit the Nou Camp again.
RMC also confirms rumors that Al-Hilal of Saudi Arabia is preparing a record offer to entice the 2022 World Cup victor.
© 2023 Latin Times. All rights reserved. Do not reproduce without permission.