An unscrupulous thief robbed a WCBS Mobile Weather van from Hells Kitchen and drove it all the way to the Bronx, hitting a taxi along the way.
The 24-year-old was arrested Tuesday afternoon after stealing a WCBS News weather van in Manhattan and taking it on a reckless joyride to the Bronx, according to police, reported New York Daily News.
The van was parked with keys still in the ignition. The crook took the van from W. 50th Street and 11th Avenue and rushed through W. 50th about 4 p.m on Tuesday. He was spotted by the NYPD helicopters after he escaped through the 5th and 6th avenue, on the east, while crashing into a taxi cab before fleeing uptown. The thief drove the van to 138th Street in the Bronx until he was caught by the police and arrested, New York Post reported.
The thief's name was not immediately announced, and police said charges against him were still pending. The news van was damaged on the front end and driver's side entrance, according to footage from the arrest.
In a similar incident of carjacking, a station vehicle was stolen with a reporter inside. The CBS46 reporter Iyani Hughes had just finished a live report from Atlantic Station before it was stolen by a woman.
Hughes had just wrapped up a live report and was heading back to her marked news vehicle to edit footage. To power the computer, she started the van. To her dismay, she found a belligerent woman entering the van. Hughes was working inside and reached over the seat to lock the doors.
A separate accident involving the same woman was being investigated by Atlanta Police. As Atlanta Police Department realized what was going on and heard Hughes call for help, they started chasing the van down. Hughes was able to put on the seat belt and get into the passenger seat.
The crook crashed the van into another car, ending the chase. During the collision, the airbags deployed, and the reporter was able to get out of the van and run towards a safe place. Atlanta Police Department arrived at the scene and arrested the woman.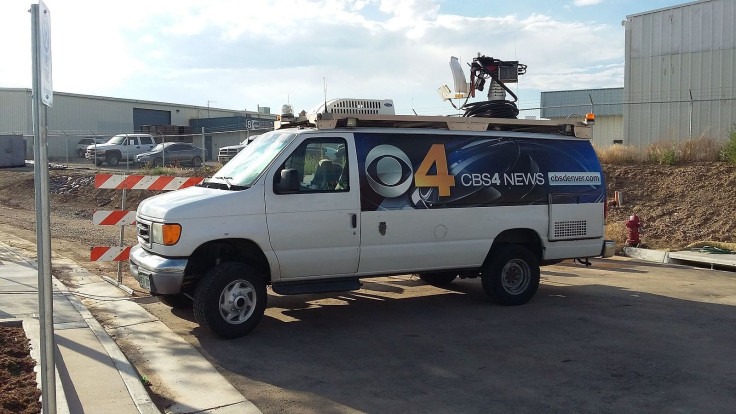 © 2023 Latin Times. All rights reserved. Do not reproduce without permission.