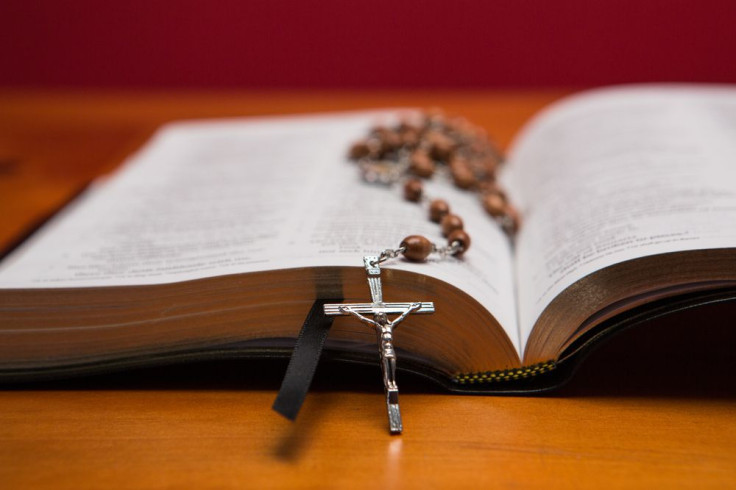 Friday, April 10 is Good Friday, one of the most important holidays on the Christian calendar. It is a day observed to commemorate the crucifixion of Jesus Christ and his death at Calvary. Based on the details of the Canonical gospels, the crucifixion of Jesus was most likely to have been on a Friday, the day before Sabbath. For Christians, it is the most somber day of the year, and many traditional Catholic households follow several traditions to pay respect to the fact that Jesus Christ died for our sins. Here's a list of things to keep in mind on this day.
1. Since we're mourning the death of Jesus, silence should pervade.
2. Socializing should be kept to a minimum, with things are done quietly.
3. Traditional Catholics wear black, as you would when you go to a funeral or are mourning the death of a relative.
4. Some people also cover their mirrors, extinguish candles and any lamps burning before icons.
5. Because Jesus was on the Cross between the hours of Noon and 3 p.m., these three hours today are considered the most sacred of all.
6. Between the hours when Jesus was on the cross, traditional Catholics usually draw the curtains, take the phone off the hook, turn off televisions and radios, quiet your environment and yourself, and meditate on what Christ has done for them.
7. When the clock hits 3 p.m., "The Hour" He died, the atmosphere should be as if you are standing next to the deathbed of your father who died a moment ago. Usually, when "The Hour" passes, the restrictions ease a bit, and life can go back to a "somber normal." You can plug back the phone, but you should abstain from using candles and other symbols of Christ. Music shouldn't be played either, although some people choose to listen to classical music. This all lasts until Resurrection Sunday.
Christians who might not be extremely traditional but still follow Catholicism and Holy Week traditions, usually abstain from the following:
8. Go to or watch a sporting event.
9. Go to a movie or any other form of entertainment.
10. Engage in marital relations.
11. Work on taxes (under the idea that this is a "Jesus day" not a "Caesar day").
12. Go to a restaurant.
13. Play cards or other games.
14. Talk excessively. Silence would be preferred, especially between Noon and 3 p.m.
15. Conduct any business.
16. Drink alcohol.
17. Buy tickets for lottery drawn that day.
18. Go to the casino.
19. Use the internet for pleasure.
Are there any other Good Friday activities you should abstain from doing that you know of, or that are popular in your country? Let us know in the comment section below.
© 2023 Latin Times. All rights reserved. Do not reproduce without permission.