Three New York City police officers were attacked by a knife-wielding man on Wednesday night. The incident happened around 11:45 p.m. as two police officers were manning the anti-looting post at the intersection near Church Avenue and Flatbush Avenue in the Flatbush neighborhood in Brooklyn.
At a news conference outside Kings County Hospital Center on Thursday, NYPD Commissioner Dermot Shea said the man casually slashed the neck of one of the two officers after approaching them at the intersection. Shea said the suspect missed the officer's artery after stabbing him on the left neck.
After hearing shots being fired in the vicinity, a uniformed sergeant police officer immediately responded to the scene and found the suspect with a gun in his hand. He allegedly obtained the gun from one of the officers.
The encounter left three police officers injured. Aside from the officer who was stabbed on the neck, two other officers sustained gunshot wounds in their hands. The three officers were immediately taken to the hospital and are now in stable condition. Twenty-two shell casings were recovered from the scene.
According to Shea, the attack was one of the several attacks on NYPD police officers in recent days. "It appears to be a complete cowardly despicable unprovoked attack on a defenseless police officer and thank God we're not planning a funeral right now," she said.
The incident came amid several days of violent protests, riots, and lootings across the United States since the death of George Floyd on May 25. Last week, a police sergeant was also attacked during a protest after trying to stop a man from looting in the Bronx. A lieutenant was also struck in the helmet by brick after having a physical encounter with protesters in Manhattan.
"The men and women of this police department should not have to withstand anymore, not one more attack," said Shea. "This violence has to stop and people have to speak and words matter and I shouldn't be at a hospital having the same discussion again," she added.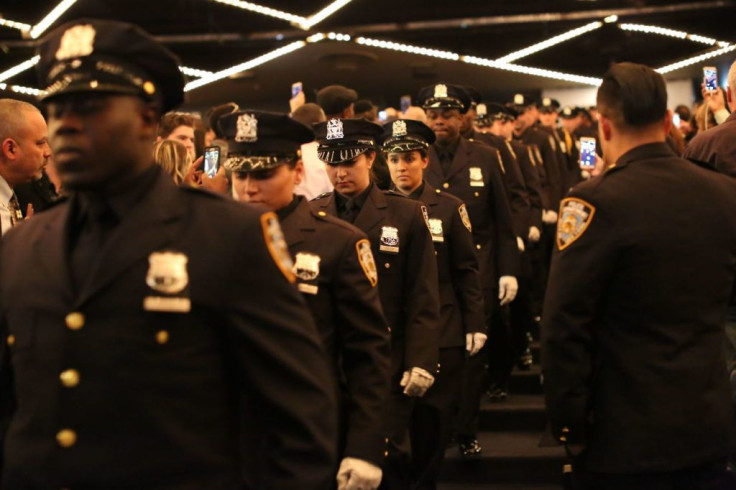 © 2023 Latin Times. All rights reserved. Do not reproduce without permission.