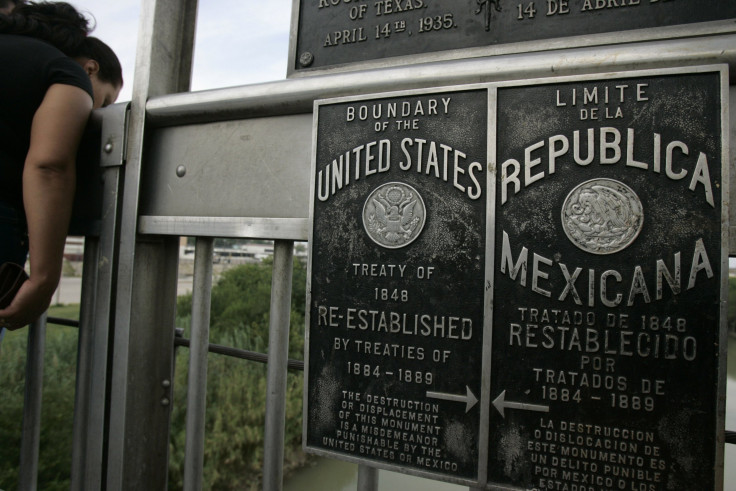 Construction got under way last month on a new terminal which will join an airport in San Diego with its cross-border counterpart in Tijuana, Mexico. The long-awaited project -- which has been under consideration since the early 1990s -- is expected to be up and running by the end of 2014, and planners hope that it will streamline traffic across the border, especially for San Diego travelers who have long used Tijuana's airport for international flights and who, upon their return to California, face long waits at the border crossing. "It has been a very long time coming, but it has been very, very welcome," Cindy Gompper-Graves, director of the South County Economic Development Council, told Fronteras Desk in October.
"I think we all agree that those border wait times are a huge deterrent to companies looking to locate on both sides of the border," she added. "This will make it easier for them to do that. This will make it more accessible for them to access other markets." Gompper-Graves and other supporters say it will ramp up cross-border tourism as well as investment from foreign manufacturing companies which might look up open factories in Tijuana and distribution warehouses in Otay Mesa, an industrial area in the south of San Diego along the Mexican border. The terminal's construction is being funded by private American and Mexican interests which since 2009 have been busy gathering the permits needed to build the international bridge.
Slate notes that the new terminal won't make Tijuana the world's first "bi-national airport", but it will put the two cities in relatively rare company. France and Switzerland share two binational airports -- the Basel-Mulhouse Airport, on French territory but with Swiss custom zones connected to Basel by a customs road, and the Geneva International Airport, which has a French sector dedicated to French domestic air travel -- and a number of small municipalities on the United States' northern border have airports which service travelers bound to Canada.
Detractors of the project include Tijuana airport taxi drivers, who told Fronteras Desk that they expect most of their business to either of the two existing border crossings - which runs up to $15 per trip -- to be wiped out. Under the new plan, ticketed airline passengers who pay a fee to cross the bridge in either direction will be able to do so on foot. "It's going to be good for people of San Diego, but not really for Tijuana," said one airport taxi operator. "A lot of people who used to come into the city to get to the airport won't even have to do that anymore."
RELATED: Tijuana Becomes First City In Latin America To Switch To All-Digital TV
© 2023 Latin Times. All rights reserved. Do not reproduce without permission.