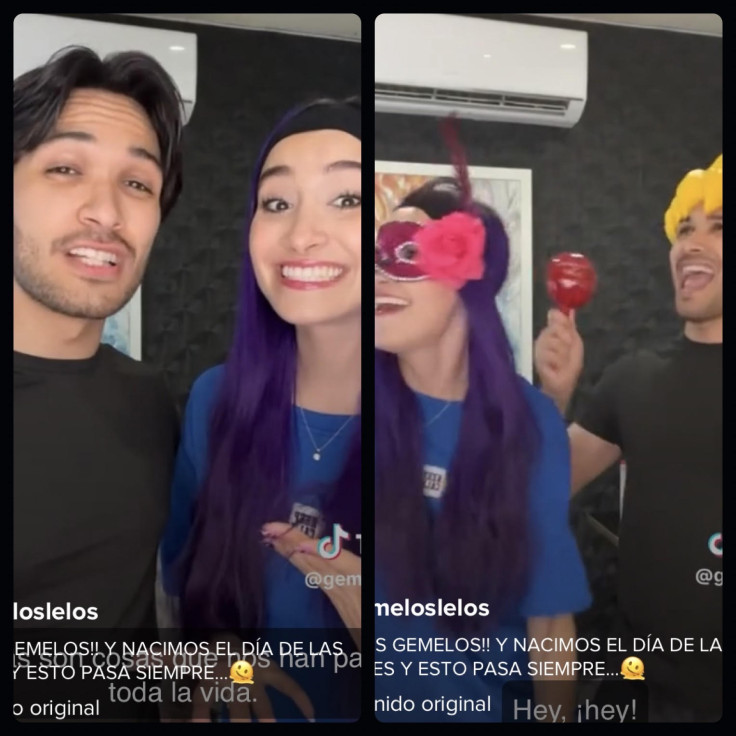 Mother's Day is such a special day to celebrate, but what about birthdays?
Birthdays are a HUGE milestone on how long you have been alive in this big crazy world. But what do we do if your birthday lands on a special holiday? Do you also get gifts? What comes first - the holiday or your birthday?
This is what Tik Tok Mexican twins go through every year, and yes they were born on Mexican Mother's Day.
The Tik Tok account @gemeloslelos has over 1.9million followers. Their content includes their everyday experiences being twins.
They recently shared a video explaining to their followers what it is like being twins and being born in the same day as Mexican Mother's Day, May 10.
The video reached over 589.8k views and it captioned: SOMOS GEMELOS!! Y NACIMOS EL DÍA DE LAS MADRES Y ESTO PASA SIEMPRE...🫠
The video showed them trying to invite their friends over to celebrate their birthday, but respond with their friends not being able to go due to how it is Mother's Day.
It also shows them sitting on their couch, and hearing Mariachi music, thinking it is for them, but it's for their mother.
Some followers commented that they also share the same experience but just being born in a different holiday.
"Yo nací el 25 de diciembre😞🤣🤦‍♀️"
"mi cumpleaños es en el día del niño 😅"
"Yo soy del 31 de diciembre 😂"
"Yo también nací el día de las madres 😂 y siempre se olvidan de mi cumpleaños 🥲"
Who knew that many people were experiencing this similar situation.
Were you born on a Holiday?
© 2023 Latin Times. All rights reserved. Do not reproduce without permission.