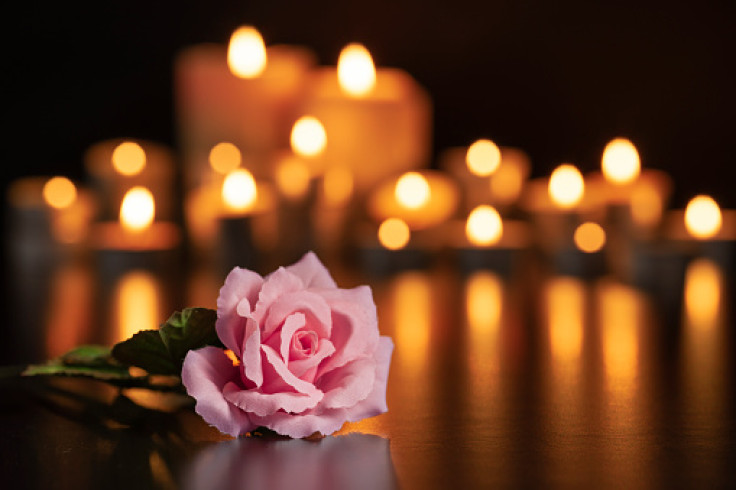 The American-born singer Tina Turner, who rose to fame after leaving an abusive marriage and a poor agricultural village, died on Wednesday at the age of 83.
Her agent stated that she died quietly at her home in Küsnacht, Switzerland, close to Zurich, following a protracted illness.
Turner started her career in the 1950s, at the dawn of rock 'n' roll, and she went on to become an MTV superstar.
Turner epitomized 1980s style as she strutted through New York City streets with her spiky blond hair, wearing a cropped jean jacket, mini skirt and stiletto heels, in the video for her chart-topping song "What's Love Got to Do with It," in which she called love a "second-hand emotion."
Turner fit in nicely with the 1980s pop scene, which prized electronically created sounds and ridiculed hippie-era idealism. She had a love for musical experimentation and bluntly worded ballads.
Turner, who was referred to as the "Queen of Rock 'n' Roll," received six of her eight Grammy nominations in the 1980s.
Twelve of her tracks, including "Typical Male," "The Best," "Private Dancer," and "Better Be Good to Me," reached the Top 40 throughout that decade. 180,000 people attended her performance in Rio de Janeiro in 1988, which is still one of the biggest concert crowds for a single musician.
By that point, Turner had been divorced from musician Ike Turner for ten years.
The celebrity was open about the violence she endured from her ex-husband when they were married and working together on music in the 1960s and 1970s.
She detailed many injuries that frequently sent her to the emergency department, including damaged eyes, shattered lips, a fractured jaw, and others.
"Tina's story is not one of victimhood but one of incredible triumph," singer Janet Jackson wrote about Turner, in a Rolling Stone issue that placed Turner at No. 63 on a list of the top 100 artists of all time.
"She's transformed herself into an international sensation - an elegant powerhouse," Jackson said.
Turner gave her status as a survivor a fictitious twist in 1985. In the third Mad Max film, "Mad Max Beyond Thunderdome," she co-starred with Mel Gibson as the brutal head of an outpost in a radioactive wasteland.
Even though Turner's most popular songs were composed by others, she brought life to them with a voice that New York Times music critic Jon Pareles called "one of the more peculiar instruments in pop."
"It's three-tiered, with a nasal low register, a yowling, cutting middle range and a high register so startlingly clear it sounds like a falsetto," Pareles wrote in a 1987 concert review.
"She gave us her whole self," Bassett said in a statement. "Tina Turner is a gift that will always be 'simply the best,'" Actor Angela Bassett, who was nominated for an Academy Award for playing Turner in the 1993 film "What's Love Got to Do with It," said.
Mick Jagger of the Rolling Stones said he was saddened by Turner's death, calling her "inspiring, warm, funny and generous."
"She helped me so much when I was young and I will never forget her," Jagger said.
Canadian singer Bryan Adams said, "The world just lost one hell of a powerhouse of a woman."
U.S. President Joe Biden described Turner as a "once-in-a-generation talent" and said her "personal strength was remarkable."
"Overcoming adversity, and even abuse, she built a career for the ages and a life and legacy that were entirely hers," Biden said in a statement.
After retirement, she struggled with a variety of health issues, and in 2018, she experienced a personal tragedy when her eldest son, Craig, committed suicide in Los Angeles at the age of 59. Ronnie, her youngest son, died in December 2022.
She is survived by Bach and two sons of Ike's that she adopted.
Years after she retired, her name still draws crowds. The musical theater production "TINA: The Tina Turner Musical," which stars Adrienne Warren in the lead role and sings the star's life story, debuted in London's West End in 2018 and then transferred to Broadway and is still running. And "Tina," an HBO documentary on her life, was released in 2021.
© 2023 Latin Times. All rights reserved. Do not reproduce without permission.