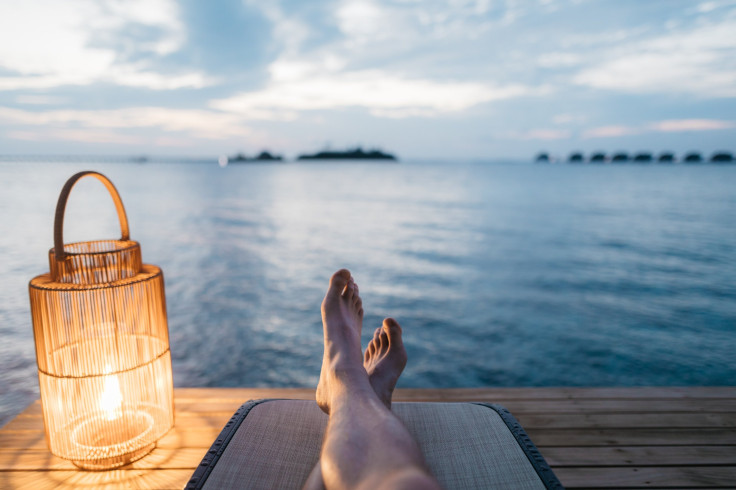 Summer vacation is a time families look forward to throughout the year for the opportunity to relax, spend time together, and create memories that will last a lifetime. Now more than ever, we all need to take time away from the daily routine. As we begin to plan a summer vacation, we need to think about how to keep families safe after Covid-19. Fortunately, vacation homes tick all the boxes.
Encore Resort at Reunion in Orlando, Florida offers resort-style amenities with the privacy of a vacation home. The Encore team has shared some tips on how to enjoy a vacation at the resort while maintaining social distance. These suggestions can help you when you select a vacation home anywhere.
How to Enjoy a Vacation While Maintaining Social Distance
- Take a road trip
Traveling by plane is a bit risky right now, so what better way to enjoy a getaway than a fun road trip with the family. Stop along the way, take photos, and remember the trip together.
- Social distancing within a private vacation home
Encore Resort at Reunion, a resort community near Walt Disney World, elevates the vacation rental experience by closing the gap between the hotel and private homes. Accommodations are complemented by guest-oriented services and a wide range of activities for the whole family. With a variety of 4-13 bedroom homes, guests enjoy the affordability of a vacation rental, plus all the added benefits you'd expect from a luxury community. Many of the properties have game rooms, home theaters, themed bedrooms, billiards, and more!
-Private Pool and Backyard Space
Enjoy the privacy of having a home entirely for you, including your own private pool and backyard. Maintain social distance while splashing in the water, enjoy some sun, and a cocktail with your family in the privacy of your own space.
- Kids Activities
The Encore team can provide activities that will keep your kids entertained. From games and crafts, a big screen TV with the latest in poolside dance and party systems.
- Private chef experiences and cooking classes
Not ready to go into a restaurant? Instead, welcome the resort's expert chefs to your vacation home and watch a delicious multi-course meal be prepared before your eyes. The chefs are accompanied by trained assistants who handle everything from setup to serving and cleaning. Sit back and enjoy yourself while the Encore team takes care of everything! All staff is trained to maintain social distance, wearing masks and gloves, ensuring a safe experience.
- Outdoor gym
Enjoy the outdoors and stay active! Encore Resort at Reunion has beautiful walking trails throughout the complex. The resort also has two tennis courts, two basketball courts, three volleyball courts, and a full soccer field that are great activities while maintaining social distance.
- Water Park Fun
Encore's Water Park spans 10 acres and has something for everyone. Thrill lovers will enjoy three epic water rides (WaveRacer, Stormchaser, and Tsunami) that plummet down from a 60-foot tower. The Surf Safari Kids' Splash Area is ideal for the little ones. There's also a huge pool with covered cabanas so your group can maintain social distance in their own area. Social distancing rules have been applied to keep the family safe while enjoying the water park.
© 2023 Latin Times. All rights reserved. Do not reproduce without permission.