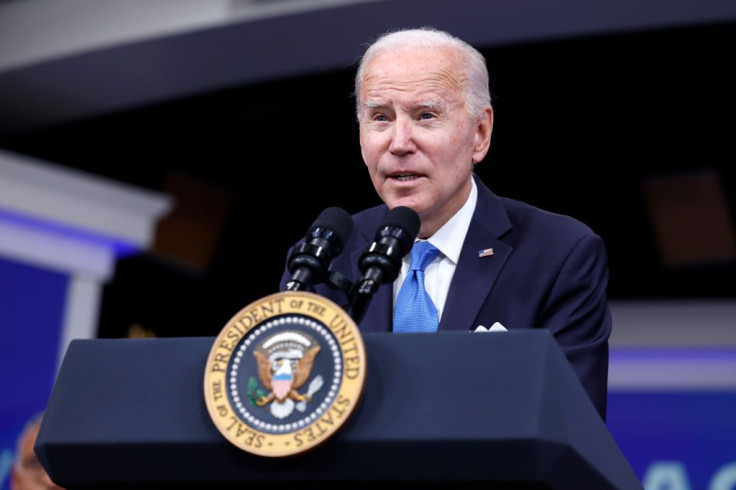 El Paso officials announced that the Texas border city is ready to bus additional migrants to New York City and other significant U.S. cities on the eve of the Title 42 policy's expiration.
The mayor and deputy city manager of El Paso acknowledged to The Post on Wednesday that while their city has warmed up the buses, they are delaying the departure of asylum seekers until more come.
El Paso officials announced their plan as New York City announced it will relocate current asylum seekers to jurisdictions in other areas of the Empire State due to its problems to care for migrants already living in the five boroughs.
"We do have the transportation set up, but we have not activated transportation," El Paso Deputy City Manager Mario D'Agostino said.
"There might be a time when we have to operationalize that – everything's ready, we just don't have the demand at the time."
Over the past year, numerous buses from Texas have transported migrants to New York City, Los Angeles, Chicago, and other significant cities as the U.S. deals with an unprecedented number of migrants crossing the southern border under the Biden administration.
The number of immigrants is anticipated to increase as Title 42, a COVID rule from the Trump administration that permitted officers to swiftly remove migrants from some countries without considering asylum claims, expires on Thursday, reports New York Post.
NYC Mayor Eric Adams has often claimed that the entrance of thousands of newcomers has put a burden on Gotham's resources while pleading for federal assistance.
Currently, the city is making an effort to relocate hundreds of migrants from municipal shelters to motels in the upstate counties of Rockland and Orange.
Democratic El Paso Mayor Oscar Leeser stated that he would transfer migrants to New York if they considered regardless of the conditions in his city, pointing out that many wish to reside in busy commercial regions.
"It's not because we want them to go there," Leeser said. "It's not because someone has pushed them there. They want to live that American dream and be able to go through the legal process and work there."
He said Adams, a Democrat, learned firsthand how migrants want to live in five boroughs during a January trip to the border.
"He talked to a lot of the migrants, and he asked, he point asked them, he says, 'Where do you want to go?' They said, 'New York,'" Leeser said.
"And he said, 'Why would you want to go to New York,' and they said, 'Because we saw it on TV and we feel that that's somewhere we want to make a life," Leeser continued. "There's an opportunity there for us. It's a big opportunity for us to be able to feed our family, be able to start our journey here.'"
According to El Paso officials, Border Patrol is currently holding between 6,000 and 7,000 people.
More than 10,300 migrants were detained on Tuesday after making an illegal attempt to enter the nation, Fox News reported.
And the stream of people keeps pouring. On Monday, authorities arrested 10,000 more people.
A Department of Homeland Security official told CNN. on Wednesday that there were more than 28,000 detainees in custody.
According to data obtained from The Post upto 35,000 migrants are waiting to cross into El Paso from Mexico's Ciudad Juarez and another 16,000 are waiting to enter San Diego from Tijuana.
"I can't see a light at the end of the tunnel," Leeser said of the border crisis, "We can't say the worst is over."
Two empty schools that have been converted into shelters are also at the ready, El Paso officials said.
"Until the federal government starts agreeing to disagree and come up with some type of federal agreement, some kind of law, that's going to help communities like El Paso and all the way up the southern border — it's going to be a tough go every day. We still need to continue to prepare for the unknown," Leeser said.
"You've seen the numbers decline (in El Paso,) you've seen the numbers go down, but we don't know what's coming in the next day. We don't know what's coming in the next 10 days."
© 2023 Latin Times. All rights reserved. Do not reproduce without permission.