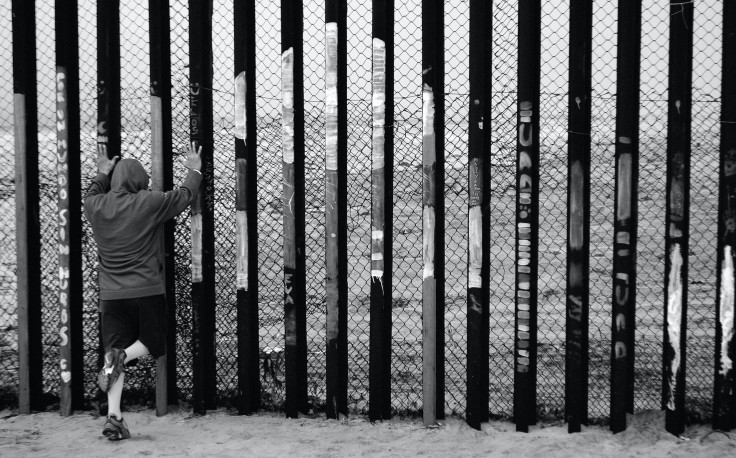 Title 42 has come to an end after several days of panic with thousands of migrants trying to claim asylum at the last minute before the laws changed by crossing the southern border.
Forces on the border strengthened their stations with barbed wire, concrete barricades, and heavily armed squads monitoring their front lines in the final hours before the pandemic-era measure expired.
In case immigrants try to breach the border en masse, agents in tactical gear also practiced how to handle rioters or mobs.
In case of rioting, federal agents are still on duty, New York Post reported.
However, once Title 42 came to an end at midnight, border crossings in Texas and California remained calm, with migrants still waiting to be processed on the Mexican side of the border.
According to CNN, there were still an estimated 155,000 migrants waiting in north Mexico with the goal of entering the U.S., despite Customs and Border Patrol apprehending over 10,000 people per day this week.
Up to 13,000 people a day could seek to enter the U.S. when Title 42 expires, Texas officials have warned.
Now, asylum seekers will be handled under the previous Title 8 regulation.
In Brownsville, Texas, groups of women and children were being helped across the Rio Grande River which serves as the international boundary.
Sources told The Post that some parents paid 100 Mexican pesos to have their kids taken across the river on rafts, and that they were all being welcomed into the U.S. – some of the last to be permitted in before new regulations took effect.
Border patrol agents in San Diego, California, on the other side of the border, divided migrants into groups on Thursday from a variety of nations, including Bolivia, Nepal, Jamaica, and Jamaica.
Then they started processing them and gave them colored arm tags. Various ethnic groups chose their own "captains" to be in charge of gathering goods like blankets and socks and delivering them to their people.
Although hundreds lined up, not all were granted entry to the U.S.
As the night grew darker and the Title 42 deadline passed, a somber mood came over groups of migrants huddled together trying to stay warm under thin blankets and pieces of plastic at the San Ysidro border wall in San Diego.
In El Paso, which has been the busiest border crossing in the country for over a year, the city warned residents they would see increased law enforcement throughout the community.
Police presence has been high along the city's border all week.
Bowie High School, within view of the border wall, had at least 10 law enforcement officers on campus Thursday to soothe concerned parents, The Post witnessed.
24,000 CBP agents, 1,400 Department of Homeland Security personnel, 1,500 members of the Department of Defense and 550 U.S. troops have been deployed to the border.
Speaking during a press conference Thursday, United States Secretary of Homeland Security Alejandro Mayorkas warned anyone who showed up at the southern border after midnight "will be presumed ineligible for asylum."
"We are ready to process and swiftly remove people without a legal basis to remain in the U.S.," he said in a statement posted to Twitter at midnight. "Do not believe the lies of smugglers. The border is not open."
When migrants are handled under Title 8, they are subject to punishments, such as deportation, that were not possible under Title 42.
Mayorkas further stated that there will be "consequences for unlawful entry, including a minimum five-year ban on re-entry and potential criminal prosecution."
According to the Biden administration, those who do not follow the proper procedures and ask for asylum in the nations they have traveled through before arriving in the U.S. will now have their asylum applications denied.
However, it will give people the opportunity to request asylum from other nations and permit up to 30,000 visitors from a few countries to enter the U.S. each month.
© 2023 Latin Times. All rights reserved. Do not reproduce without permission.