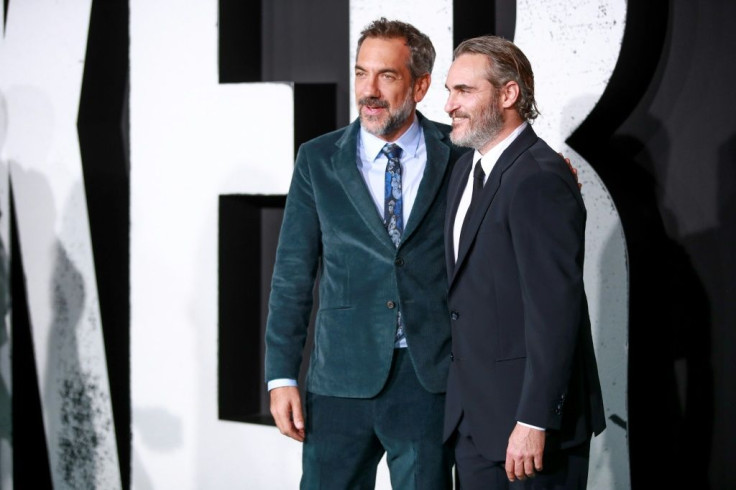 Director, Todd Phillips released a first look at Joaquin Phoenix in JOKER: FOLIE À DEUX as filming has officially begun on the sequel. The director shared a photo on his Instagram of Joaquin Phoenix in character as Arthur Fleck as production begins for the sequel to the Oscar-winning 2019 film. In the image the legendary villain appears to be an inmate at the infamous Gotham City psychiatric hospital Arkham Asylum, and getting a shave.
"Day 1. Our boy. #joker."
This summer a teaser was revealed following the announcement of the sequel with Lady Gaga joining the cast as this universe's version of Harley Quinn. The film comes after the box-office success of Phillips' Joker grossing $1 billion. The film went on to win two Oscars, with Phoenix taking home the best performance by an actor in a leading role, and the film winning best original score.
While not much is known yet regarding the sequel we do know Phillips wrote the script with Joker co-writer Scott Silver. The first film set in 1981, follows Arthur Fleck, a failed clown and aspiring stand-up comic whose descent into mental illness and nihilism inspires a very violent "Joker." The film centers around the iconic arch-nemesis and is an original, standalone story not seen before on the big screen. The exploration of Arthur Fleck was seen as controversial with its depiction of mental illness, and nihilism and the violent incel-like protagonist.
The sequels' title could be a hint at the plot. Folie à Deux translated from French to English means "madness of two." The French expression is often used to refer to a delusion or mental illness shared by two people in close association. This could refer to the relationship between Fleck and Quinn. This could also explain the musical announcement. Will everything be told from the perception of Arthur in his head? Will we see the infamous Dr. Harleen Quinzel before she spirals, and will we see the insane couple in any real capacity or will it all be in their morbid sadistic and romanticized imagination?
What we do know is that Lady Gaga is set to star along side Phoenix (Joker) as Harley Quinn, Zazie Beetz as Sophie Dumond, with Brendan Gleeson, Jacob Lofland and Catherine Keener. While we don't know much about Gleeson's role, Lofland is said to be playing an Arkham Asylum inmate and friend of Arthur Fleck aka The Joker. The film will likely also be a stand-alone film separate from the Reeves (The Batman) and larger DCEU.
Joker: Folie à Deux is set to be released in theaters on Oct. 4, 2024.
This summer a teaser was revealed following an announcement of the sequel with Lady Gaga joining the cast.
© 2023 Latin Times. All rights reserved. Do not reproduce without permission.