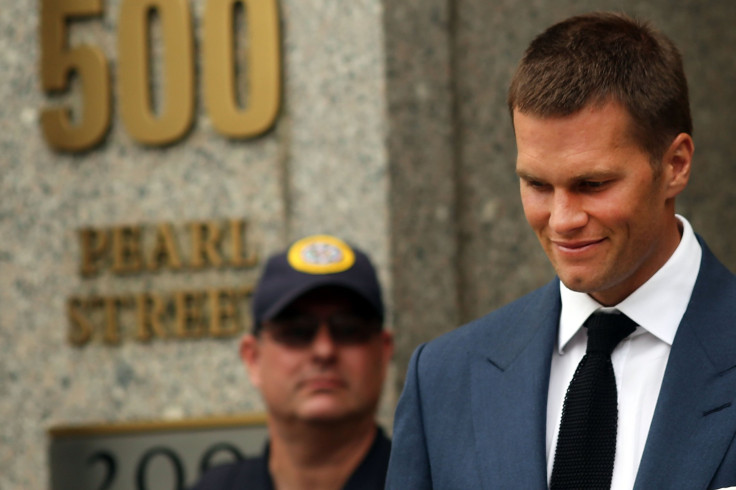 The last time the public heard from reigning Super Bowl MVP Tom Brady was on Feb. 2, just one day after winning Super Bowl 49 in stunning fashion with an end zone interception to defeat the Seattle Seahawks.
On that day, Brady was all smiles as he won his fourth Super Bowl ring, tying him with some of the greatest quarterbacks in NFL history.
However, shortly thereafter, media reports surfaced regarding the NFL's independent investigation into the controversy known as "Deflategate." The NFL believed that Tom Brady either directed, or had knowledge of Patriots equipment managers deflating footballs before the AFC Championship game.
Brady went into hiding, publicly objecting to his four-game suspension through statements. He appealed, and Roger Goodell, the NFL Commissioner and man who handed down Brady's death sentence, was to be the "independent" arbitrator over Brady's appeal. He lost that appeal and his suspension upheld. Brady took the NFL to court, and earlier in the week a NY judge wiped of Brady's four-game suspension.
Today, at Patriots practice, Brady spoke for the first time, explaining how emotionally draining the entire process has been and continues to be.
"Anything that has happened over the past seven months, obviously I have a lot of personal feelings," Brady told members of the Boston media at his locker. "But I really don't care to share many of those. I really care to think about what I need to do going forward.
Brady acknowledged that his family was not exempt of the toll that the suspension, and subsequent trials and appeals have taken. He recognized that the families of Jastremski and McNally, the two Patriots employees accused of deflating the balls also have been affected.
For now, Brady prefers to focus on Thursday's season opener when the defending Super Bowl Champion Patriots take on the Pittsburgh Steelers.
"My part is to get ready to play football and that's what I'm prepared to do," Brady continued. "For the last 20 years, I've been playing football this time of year and it feels good to be able to do it again."
© 2023 Latin Times. All rights reserved. Do not reproduce without permission.