Ariel Henry, the country's interim prime minister, has dismissed Haiti's justice and interior ministers as well as the government commissioner in a new round of political upheaval that is accompanied by the threat of international sanctions, Al Jazeera reported.
The reason for the dismissals is still unknown.
Former Justice Minister Berto Dorce first dismissed Government Commissioner Jacques Lafontant on Henry's orders before being removed himself days later along with Interior Minister Liszt Quitel, said reports.
The nation has seen soaring violence and instability after President Jovenel Moise was assassinated in Port-au-Prince on July 7 last year.
Henry was appointed prime minister in July 2021, just two weeks after Moise was assassinated. He is currently serving as the interior minister of Haiti. Emmelie Prophete Milce was chosen as the fifth justice minister in the last two years.
In the capital, a gang blockade on a key petrol terminal that lasted several weeks and began earlier this year caused power and water outages, fueled rising rates of hunger, and made it difficult for local medical staff to contain a deadly cholera outbreak.
Haitian authorities regained control of the Varreux terminal earlier this month.
Last week, 400 truck drivers, accompanied by police escorts, arrived at the terminal to fill up their tanks after Haiti's powerful G9 gang alliance, led by former police officer Jimmy Cherizier announced that it was lifting the blockade days after fighting with police who sought to reassert control over the area.
This week, Canada announced new sanctions against Cherizier under a United Nations Security Council-approved "sanctions regime" that targeted him and other members of criminal gangs in Haiti last month.
As the two nations continue to hold discussions for the establishment of a "non-UN, international security assistance mission" in Haiti, Canada, and the United States also imposed sanctions on two Haitian government officials for their suspected connections to gangs last week.
Last month, Henry had appealed to the international community to set up a "specialized armed force" to quell the violence – a call backed by UN Secretary-General Antonio Guterres.
However, some civil society groups in Haiti have rejected the idea of outside assistance. Following his prolonged postponement of the presidential and legislative elections last year, many rights activists questioned Henry's legitimacy and held him responsible for the political unrest.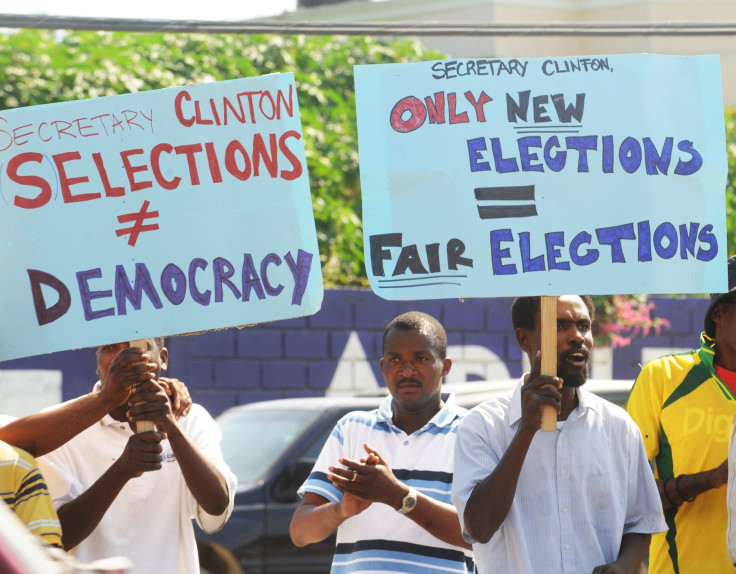 © 2023 Latin Times. All rights reserved. Do not reproduce without permission.