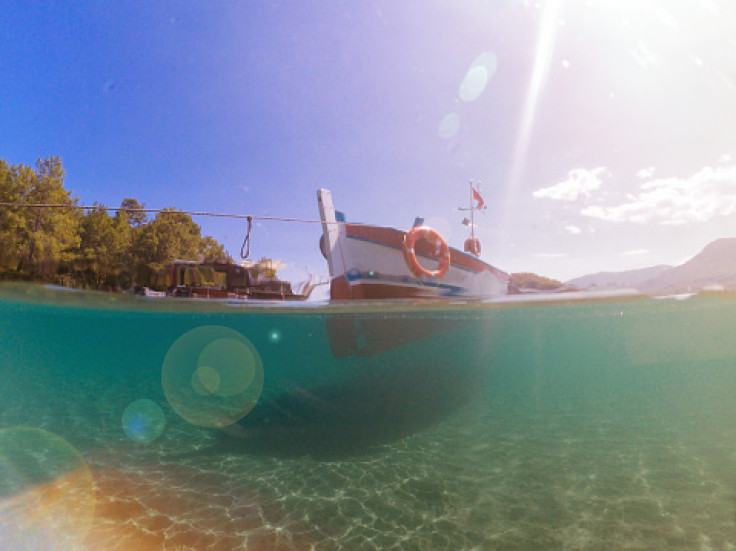 A fishing boat off the southern coast of Greece has tragically sunk, leading to the loss of at least 78 lives and leaving hundreds still missing.
Survivors of the Greece boat disaster have provided accounts suggesting that the boat may have been overcrowded, potentially accommodating up to 750 individuals.
Disturbing reports have emerged specifically mentioning the presence of 100 children confined in the hold of the vessel.
Greece has declared this incident one of its largest migrant tragedies and has initiated a three-day period of mourning.
However, authorities face criticism for allegedly not doing enough to provide assistance, despite claims that their offers of aid were refused.
According to the Greek coastguard, the boat sank approximately 80 km (50 miles) southwest of Pylos after 02:04 on Wednesday morning, local time. The initial death toll of 79 was later revised to 78.
Startlingly, reports indicate that none of the individuals onboard were wearing life jackets, as revealed by the coastguard's timeline.
Frontex, the EU's border agency, had noticed the boat early on Tuesday afternoon and immediately alerted Greek and Italian authorities.
The coastguard's statement indicates that initial contact with the fishing boat occurred at 14:00 (11:00 GMT), during which no request for assistance was made.
According to the information provided, the Greek shipping ministry had been in constant communication with the boat, and the occupants repeatedly stated their intention to sail on to Italy. Around 18:00, a Maltese-flagged ship offered food and water, followed by another boat providing water three hours later.
At approximately 01:40 on Wednesday, someone onboard the boat reportedly informed the Greek coastguard that the vessel's engine was experiencing a malfunction.
Shortly after this communication, the boat capsized, sinking entirely within a span of just ten to fifteen minutes. Due to strong winds, the search and rescue operation became challenging and complicated, BBC reported.
Alarm Phone, an emergency helpline for migrants in trouble at sea, complained that the coastguard was "aware of the ship being in distress for hours before any help was sent", adding those authorities "had been informed by different sources" that the boat was in trouble.
It added that people may have been scared to encounter Greek authorities because they were aware of the country's "horrible and systematic pushback practices."
Jérôme Tubiana from Médecins Sans Frontières expressed his dismay on French radio, stating that both European and Greek authorities should have intervened earlier. He highlighted the fact that despite Frontex flying over the boat, no action was taken as the boat had declined assistance.
Tubiana emphasized that an overloaded boat is inherently in distress and requires immediate attention.
The boat is believed to have been en route from Libya to Italy, predominantly carrying men in their 20s.
According to local media reports, they had been on the journey for several days. The boat had encountered a Maltese cargo ship on Tuesday afternoon, which had provided food and water to the passengers.
Survivors spoke of as many as 500 to 750 people on board and regional health director Yiannis Karvelis warned of an unprecedented tragedy: "The number of the people on board was much higher than the capacity that should be allowed for this boat."
Greek migration ministry official Yiorgos Michaelidis said Greece had repeatedly called for a "solid" EU migration policy "in order to accept people who are really in need and not just the people who have the money to pay the smugglers".
"Right now, the smugglers are the ones who decide who comes to Europe," he told the BBC.
"The case is for the EU to provide asylum, help and safety for those who are really in need. It's not a problem for Greece, Italy or Cyprus... The EU is the one that must conclude on a solid migration policy."
© 2023 Latin Times. All rights reserved. Do not reproduce without permission.