Although he has yet to live up to expectations and make an impact with Arsenal FC, Nicolas Pepe is not up for grabs in the January transfer window.
No less than Gunners manager Mikel Arteta has diffused rumors of seeing the 26-year-old winger leave Stamford Bridge despite Pepe's struggles.
"No, and it is not the moment to talk about that either. We are interested in Nico performing at the level that he can do," Arteta stated. "He had some really good moments since I have been here, some moments where he hasn't participated that much, like everybody else."
Pepe has yet to unfurl his true worth since arriving from Lillie in the summer of 2019 for a record £72 million ($96 million) deal.
So far, the Ivory Coast national has just played 122 minutes for the Gunners since the start of October.
Among the teams mentioned as possible, the next stops for the 26-year-old player include New Castle United and AC Milan. Ironically, the Gunners play the Magpies on Saturday at Emirates Stadium.
Newcastle United is expected to make a big splurge in January after getting infused with financial support. They are speculated to start spending on the back of a £300m ($400m) takeover.
Although they have money to burn, Arteta believes this will not be enough to reel in good talent to Tyneside.
"I think players should stay at football clubs when they feel that they belong somewhere, when they feel important to it, when they feel value in every single aspect and when that's the case normally players want to stay," Arteta said.
In an Arsenal uniform, Pepe has so far registered 16 goals and five assists across all competitions last season. This term, he has only accounted for four goals, including just one core to show in the Carabao Cup.
With Arteta willing to wait, Pepe needs to do his part as well. That includes trying to be more consistent if he is to get a regular slot in Arteta's rotation and is aware of these childish mistakes.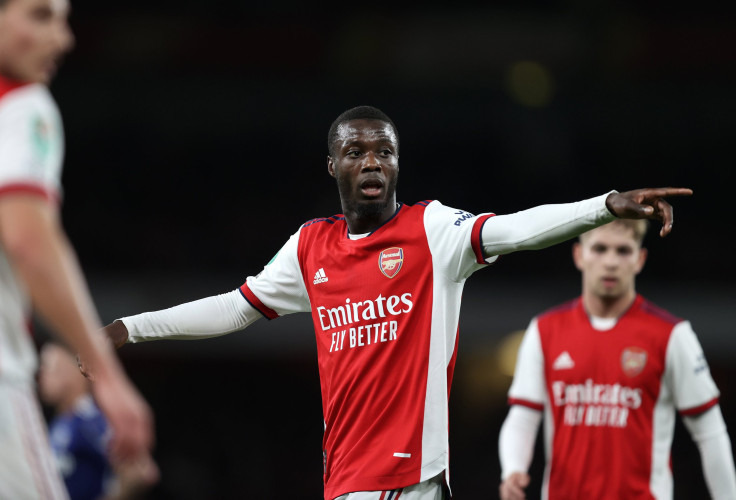 © 2023 Latin Times. All rights reserved. Do not reproduce without permission.