After a rock couple of months, Matteo Guendouzi could be finally back in the field. After a falling out with Mikel Arteta, it appears the French player is set for a loan move to Hertha Berlin. Both clubs are in advanced stages and a final agreement could be announced soon.
Guendouzi found himself grounded at Stamford Bridge following a skirmish with Neal Maupay of Brighton some months back. The 21-year-old jawed with Maupay, something that did not sit well with Arteta since it was not part of the culture he was trying to establish with the Gunners.
From there, things just weren't the same as the relationship between Arteta and Guendouzi souring. There were several teams interested in taking in the temperamental midfielder with clubs like Barcelona and Villareal also mentioned as potential destinations. Of the two, a move to Villareal made more sense since it would reunite Guendouzi with former Arsenal manager Unai Emery. It was Emery who brought in Guendouzi from Lorient in 2018.
Worth noting about the deal is that the loan spell does not include an option to buy, Goal reported. Though seen as a temporary switch, it remains to be seen what Arsenal has planned for Guendouzi.
Despite their falling out, Arteta seemed ready to forge their past and start fresh. He said that he was willing to start from zero, not only with Guendouzi but with other players who have not exactly panned up to the expectations of the 38-year-old Spaniard.
Guendouzi is back in training but has yet to see action this season for the Gunners. And if the deal is sealed in the next 24 hours, the French player is likely to start the season wearing a new uniform. It would be a sigh of relief for Guendouzi who continues to hold out despite Arteta's calls.
It will also be interesting what the final details of the deal will be. With no option to buy, this means that Guendouzi's ties with Arsenal are not completely severed. Then again, it could be a move to see if his valuation would go up, meaning the Gunners could try and offer him again to teams after the season at a heftier value.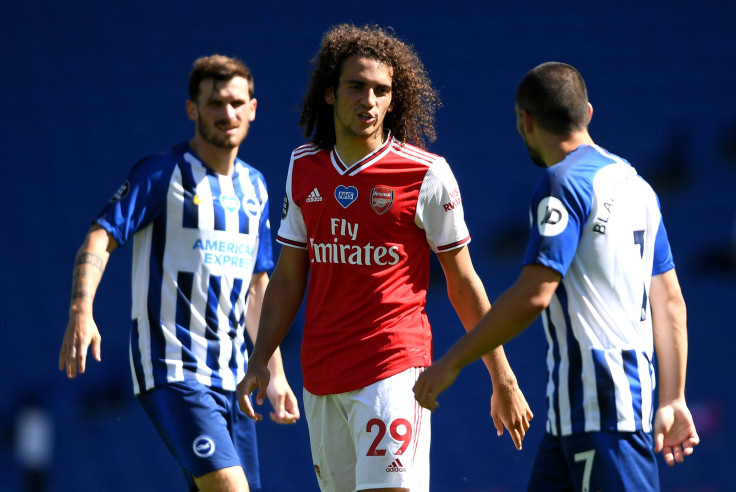 © 2023 Latin Times. All rights reserved. Do not reproduce without permission.