A transgender teenager's mother, Kimberly Erway, is taking legal action against the Transportation Security Administration (TSA) for violating its policy and ordering her daughter to be strip-searched.
According to the lawsuit, it happened at the Raleigh-Durham International Airport in 2019 when Jamii Erway, who was 15 years old back then, passed through security with a valid boarding pass. But when the teen registered an alert, a TSA screener told her she was required to get her genitals checked in a private room, according to The News & Observer.
According to TSA's website, transgender passengers are advised that a security official will press a button designating female or male on the basis of "how you present yourself." As per the site, the machine has a software that looks at the anatomy of women and men differently, and the equipment does a scan and indicates areas on the body warranting further inspection if needed.
But transgender travelers often face "false positive" results at such airport screenings because officials set the scanner to detect a woman, but the machine detects genitalia associated with men.
TSA told Jamii that she couldn't leave until she got herself searched. Her lawyer pointed out that the TSA's actions violated its own policy as its "policy at the time of the incident did not allow the screener to demand a child or anyone else to expose their genitals." The lawyer said this looks like a "failure of training and supervision, and we have no indication that they have improved since the incident."
The search order and the presence of cops triggered the teen's "panic, anxiety, fear, racing heart, shortness of breath." Instead of submitting to the search, she and her mum rented a car and drove 600 miles.
A TSA employee identified as Jane Doe has been named in the lawsuit, reported ABC News.
Now, the Erways want a jury trial, unspecified damages and an injunction preventing such an incident from taking place again. Jamii's lawyer said that she would like to be able to fly again, and a court order that would ensure that she would never face a similar situation would help in reducing the "recurring emotional distress that currently prevents her from doing so."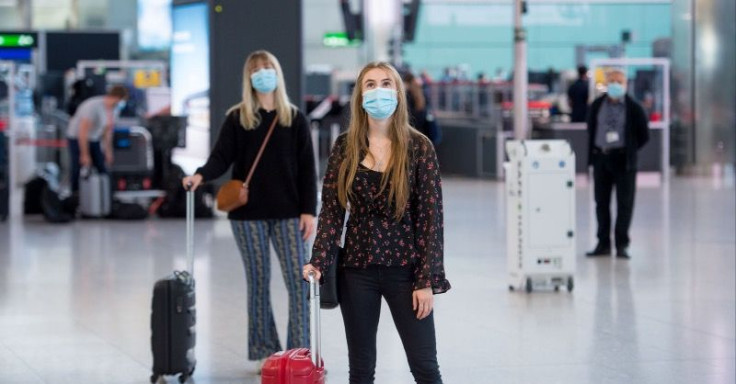 © 2023 Latin Times. All rights reserved. Do not reproduce without permission.