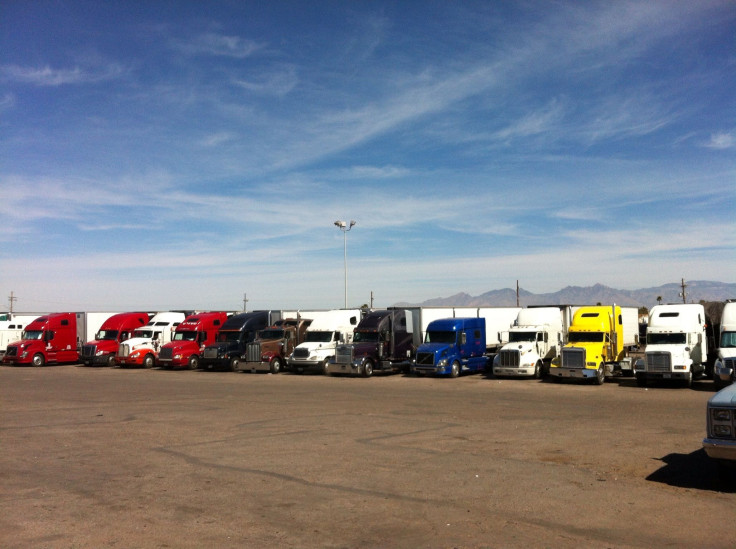 A trucker protest threatened Washington D.C. when an organization known as Truckers Ride for the Constitution looked to shut down Washington D.C.'s Capital Beltway. According to a post on the Truckers Ride for the Constitution's Facebook page, which currently has more than 70,000 likes, "Truck drivers will not haul freight! ... Truckers will lead the path to saving our country if every American rides with them!" Essentially, shutting down Washington D.C. traffic will be their way of protesting against the government shut down.
The man supposedly responsible for organizing the trucker protest event is Georgia truck driver Earl Conlon. According to Conlon, the aim of the protest is to voice disapproval of the nation's political leaders. Specifically, Conlon wishes for the arrest of congressmen for their disregard of the Constitution. In fact, Conlon also claims the U.S. government has armed Al Qaeda-tied members of the Syrian opposition. In an effort to bring Conlon's singular focus for the organization, only Truckers Ride for the Constitution members who possess a supporter sticker "T2SDA," or "Truckers to Shut Down America," will be allowed to join the trucker protest.
The Truckers Ride for the Constitution trucker protest is as follows: members will come together in a caravan along the Capital beltway. The truckers will drive "three lanes deep" at speeds no greater than 55 mph in order to clog D.C. traffic for three days. Should the police decide to interfere with the trucker protest against the government shutdown, then truckers will lock up the brakes and halt traffic completely.
However, given the discordance among protesters of Occupy Wall Street, does Earl Conlon truly speak for everyone of Truckers Ride for the Constitution? Absolutely not.
Many drivers are using this opportunity to voice more occupational grievances, including wages, gas prices, as well as their industry's federal regulations. Next, truck drivers are unhappy about the nation's debt or the surveillance conducted by the NSA on U.S. citizens.
"Nobody is going to try to effect an arrest on congressmen or anything like that," said trucker and campaign supporter Greg Ellis in an interview with FoxNews.com. Ellis said the trucker protest is meant to be peaceful.
On the flip-side, there are some truckers that are even more extreme than Conlon. A Truckers Ride for the Constitution spokesman Peter Santilli said to FoxNews.com: "One of our demands is NON-NEGOTIABLE: President Obama must be removed from office for crimes against the United States and all unconstitutional executive orders nullified. How that is accomplished legally is for the legal and constitutional experts to determine."
The Truckers Ride for the Constitution emphasized in a post that Conlon does not have authority to speak on behalf of
RideForTheConstitution.org
.
To learn more about Truckers Ride for the Constitution, watch the video below: