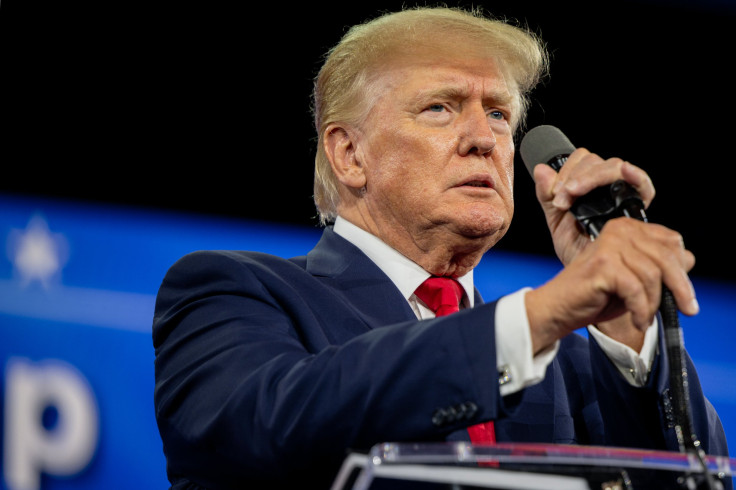 The case against former President Donald Trump revolves around allegations that he orchestrated illegal "catch and kill" payments.
According to the indictment that was unsealed Thursday, the scheme was to suppress any negative stories about him during the 2016 Presidential election. It continued even after he became the President.
In connection with the Manhattan District Attorney's case against the 76-year-old, he is facing 34 felony counts of falsifying business records in the first degree. Each carries a maximum sentence of four years in prison, reported New York Post.
In total, he faces 136 years behind bars. But if he is convicted at trial and gets sentenced to jail, the time of his stay in prison would likely be far less.
Prosecutors have stressed that Trump allegedly used "catch and kill" tactics. According to them, he, his former lawyer Michael Cohen and Trump Organization Chief Financial Officer Allen Weisselberg allegedly conspired to cover up potential sex scandals from surfacing.
It allegedly began in 2015 when David Pecker, who was CEO of American Media Inc. (AMI) at the time, agreed to act as the "eyes and ears" for Trump's presidential campaign. He would alert Cohen before a negative story got published.
Around December 2015, the company paid a former Trump Tower doorman $30,000. It was to stop him from going public with allegations that Trump, who is married to Melania, had fathered a child out of wedlock.
After finding out that the story wasn't true, prosecutors said that AMI wanted to release the doorman from his contract. But they were told by Cohen to wait for the election to end.
Court documents also pointed to another instance in which AMI allegedly paid $150,000 to a woman, likely former Playboy model Karen McDougal. One of the reasons for the payment was that she does "not to speak out about the alleged sexual relationship."
Prosecutors also mentioned Cohen's $130,000 payment to porn star Stormy Daniels, who was alleging that she had an affair with Trump in 2006.
The lawyer paid her on behalf of Trump through a shell company as a way to keep her mum. Records of his reimbursements were also purposefully falsified, said prosecutors. The payments to their lawyer from Trump continued while he was in office.
According to CBS News, Trump pleaded not guilty to the charges during a hearing in a lower Manhattan courtroom. He has become the first former president in the U.S. to face criminal prosecution. The businessman-turned-politician has denied all wrongdoing and said that District Attorney Alvin Bragg, who is a Democrat, is just motivated by politics in bringing up the case.
© 2023 Latin Times. All rights reserved. Do not reproduce without permission.