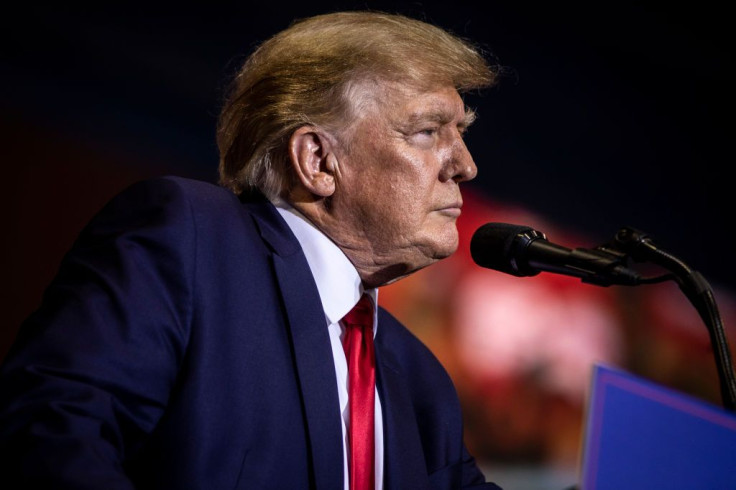 Donald Trump's allies attacked Florida Governor Ron DeSantis Wednesday. A super political action committee (PAC) linked to the former President accused his possible rival of ethics violations related to DeSantis' "shadow presidential campaign."
As per the draft of a lengthy letter by Make America Great Again Inc., the Florida Commission on Ethics has been called to investigate DeSantis.
They have alleged that DeSantis, 44, has violated state statutes and federal campaign finance laws.
In the complaint, DeSantis is referred to as a "de facto candidate for president." It claims that he is "leveraging his elected office and breaching his associated duties in a coordinated effort to develop his national profile." He has also been accused of enriching himself and his allies, and influencing the national electorate as well.
The complaint alleged that the Governor's failure to "declare his candidacy is no mere oversight."
According to the pro-Trump group, it is a coordinated effort specifically designed for him. The effort helps him to "accept, as unethical gifts, illegal campaign contributions and certain personal benefits." Those are necessarily intended to influence his official decision to "resign from office under Florida's resign to run law."
As evidence, the letter included that DeSantis has "abused his office and abdicated his official duties in favor of pursuing his national political interests." It said that the fact that he has "met with influential figures" in early primary states, "is vetting operatives in early primary states."
The group wants the commission to impose penalties like removal from office, impeachment, ballot disqualification and fines, as per New York Post.
The letter refers to the Sunshine State law according to which no person may qualify as a "candidate for more than one public office" if the terms or any part thereof "run concurrently with each other."
It means that unless Florida's legislature which is controlled by Republicans tweaks the law, DeSantis would have to resign his current office to run for the presidency in 2024.
He has not officially entered the White House race, but is expected to do so once Florida's legislative session ends in May.
The letter can be added "to the list of frivolous and politically motivated attacks," said ​Taryn Fenske, a spokeswoman for DeSantis.
She added that it's not appropriate to make use of state ethics complaints for "partisan purposes."
Tampa Bay Times reported that a spokesperson for the Florida Commission on Ethics said that it had not yet got the letter from the pro-Trump super PAC.
© 2023 Latin Times. All rights reserved. Do not reproduce without permission.