Former US President Donald Trump wants to return to Twitter, so he requested a federal judge in Florida Friday to ask the company to reinstate his account.
In the US District Court for the Southern District of Florida, a request for preliminary injunction against Twitter was filed by him saying that the tech giant was "coerced" by the US Congress members to suspend his account, according to Reuters.
Trump's lawyers said, Twitter "exercises a degree of power and control over political discourse in this country that is immeasurable, historically unprecedented, and profoundly dangerous to open democratic debate."
Trump said in the court filing that while the company allowed the Taliban to frequently tweet about their takeover of Afghanistan in the past few weeks, he was censored during his time as the President by suggesting his tweets violated the company's rules against "glorifying violence," and labeled his posts as "misleading information."
Trump's tweets on the platform, where he had around 89 million followers before getting banned, often inspired anger and ridicule, but he also posted content that was provocative and racist, reported The Guardian.
The former President was banned from Twitter after his followers showed their violent side during the Capitol attack on Jan. 6 after Joe Biden's presidential victory. The company cited concerns that he would provoke more unrest. Following the attack, Facebook and Google's YouTube also had similar concerns, so they suspended Trump. While YouTube's ban is indefinite, Facebook's ban will last till Jan.7, 2023, after which the company will review his suspension.
Trump hasn't made any new social media accounts since the ban, and in July, lawsuits against the three companies and their CEOs were filed by the former President claiming that he and other conservatives have been wrongfully censored.
Meanwhile, an alternative free speech-focused platform is trying to get him on board. Jason Miller, CEO of a Twitter alternative called Gettr, worked as a senior adviser to Trump at one point of time, and he told New York Post that he has been having discussions with the former President about joining his platform, which has 2.5 million users.
Trump is yet to join the social media as he wants to "make sure it's a viable platform," said Miller. As a condition of joining, he also reportedly wants equity in Gettr, which has got funding from Guo Wengui, a businessman who fled China in 2014 and is close with former Trump adviser Steve Bannon. Miller didn't confirm the equity part, but said that talks with Trump have progressed since August, and that he has been speaking with potential investors overseas as well.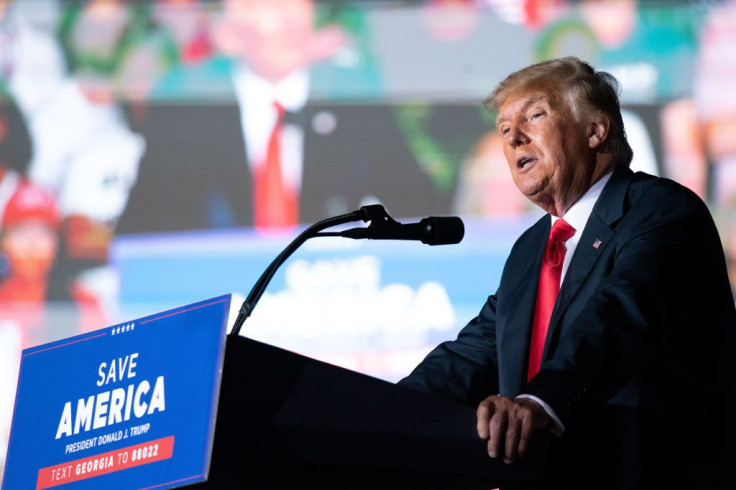 © 2023 Latin Times. All rights reserved. Do not reproduce without permission.