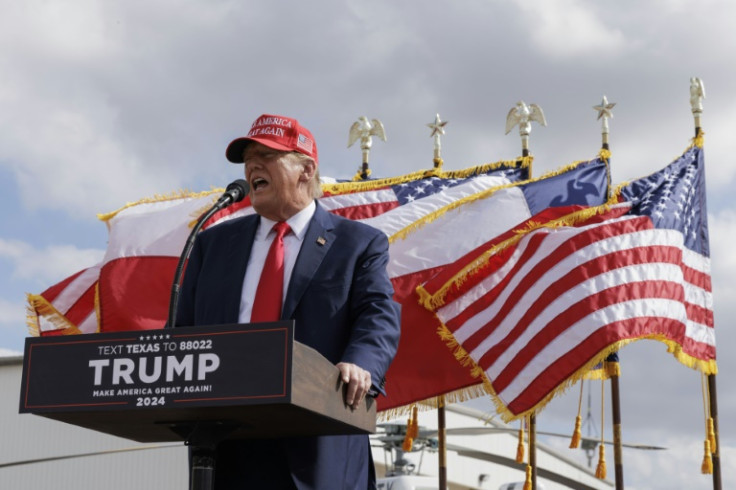 Former President Donald Trump visited Texas near the border with Mexico where he insisted on his promise to strengthen measures to stop illegal migration and resume massive deportations.
In his visit, Trump's campaign received the endorsement of Texas governor Greg Abbott for the 2024's presidential campaign.
Trump criticized the Joe Biden administration for the way the government is dealing with border security and allowing an "invasion" of undocumented migrants.
The U.S., Trump said, "Has the most insecure border in the history."
To counter that, Trump said that if he wins the 2024 election, his government will conduct the "largest domestic deportation operation in American history."
"The U.S. needs Donald Trump"
After a meeting with service members deployed for Operation Lone Star, implemented by Abbott in 2021 to respond to undocumented immigrants crossing the border, the Texas governor said "We need Donald J. Trump back as our president of the United States of America," stressing that Trump would secure the border and "restore law and order."
Trump said Abbott's endorsement is a "tremendous honor" and he promised to make his job much easier with initiatives to curb illegal crossings.
"Mr. Governor, I am going to make your job much easier," Trump said. "You'll be able to focus on other things in Texas."
© 2023 Latin Times. All rights reserved. Do not reproduce without permission.