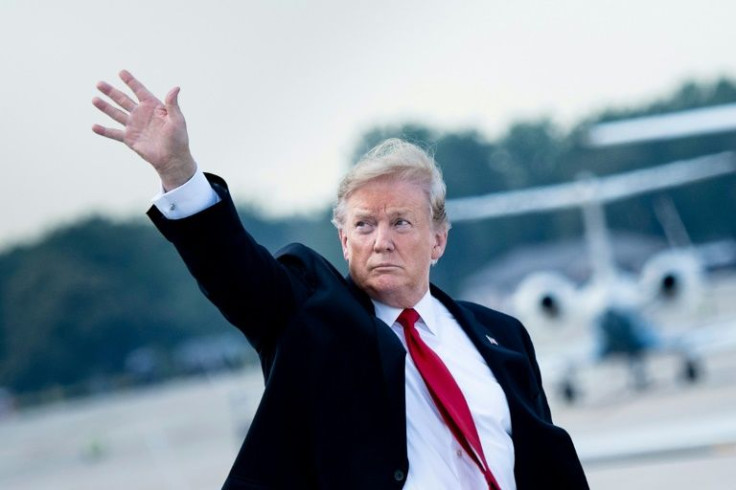 Donald Trump's age and financial situation may be preventing him from having as many campaign rallies as he did during his prior presidential campaigns, according to Maggie Haberman, a reporter for The New York Times.
On Sunday's "This Week" on ABC News, Haberman, a senior political reporter who has covered Trump extensively over the past few years, responded to the question of whether the former president is conducting a "real campaign" by contrasting it with his prior runs.
"He has serious people running this campaign. There is a difference in terms of how it is put together from 2016 to now," Haberman said.
"We have seen somebody who got attention in 2015 because he was doing all of these rallies, and he seemed very in-your-face and everywhere."
Trump was "omnipresent" in the media in the 2016 election, but "he's not now," Haberman said.
Trump launched his 2024 campaign months ago in November, yet his speech on Saturday at the Conservative Political Action Conference was "only his fourth real event," according to Haberman, reports Business Insider.
"He's not on Fox very much, although they did carry his speech live yesterday," Haberman said.
"And that is a huge contrast. I suspect part of it, why we're not seeing big rallies, is, A, his age. I mean, we talk a lot about Biden's age. Donald Trump is not young."
President Joseph Biden is 80 years old, while Trump is 76.
"Number two, I don't think they have the money that they once had on that campaign. Those rallies are incredibly expensive. And so, I think they are trying to chase news cycles. They've done that somewhat effectively," she added.
Trump raised $9.5 million between his Nov. 15 campaign launch and Dec. 31, 2022, according to Bloomberg.
In contrast, he raised $250 million between his presidential loss in November 2020 and Jan. 6, 2021, per TIME.
Trump stated at CPAC that even if he were indicted, he would not withdraw from the campaign for president.
Trump stated at CPAC that even if he were indicted, he would not withdraw from the campaign for president.
People "really need to watch for how he is going to potentially incorporate an indictment" in his bid for reelection because an indictment is a "very real possibility" in many jurisdictions, Haberman said.
© 2023 Latin Times. All rights reserved. Do not reproduce without permission.