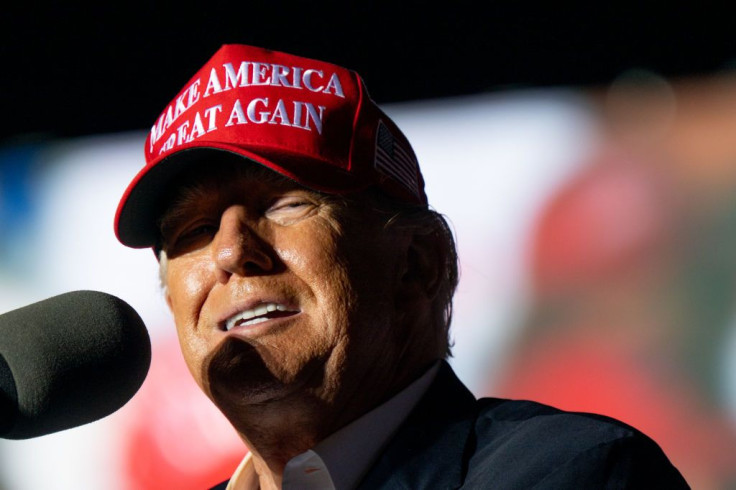 A donor retreat will take place in South Florida this weekend, hosted by The Club for Growth. The leading conservative campaign group will reportedly host almost all the top 2024 Republican prospects for the U.S. President except former President Donald Trump.
According to The Hill, at least half a dozen current and prospective Republican presidential hopefuls will speak at the event.
Former US Ambassador to the United Nations Nikki Haley and Florida Governor Ron DeSantis are part of the list, but not Trump.
The Club will also reportedly host former Vice President Mike Pence, Senator Ted Cruz, New Hampshire Governor Chris Sununu and Senator Tim Scott. They are seen as possible contenders for the Grand Old Party's 2024 presidential nod.
Senator Rick Scott, who has ruled out a presidential run, and White House hopeful Vivek Ramaswamy, who is a wealthy entrepreneur and a conservative activist, are also expected to speak at the event.
Trump's omission from this list underscores his isolation from a group that he once worked closely with. It is also a group that remains influential in conservative politics.
Trump had helped spark the Jan. 6, 2021 riot with lies around the 2020 Presidential election. He is also widely blamed for the GOP's poor showing in the 2022 midterms.
The retreat will be held in Palm Beach, where Trump stays at his Mar-a-Lago estate.
The group, which is led by former Indiana congressman David McIntosh, has had an off-and-on relationship with the former President, reported Yahoo! News.
Last year, the group helped him select prospects for key Senate races, including Ted Budd. He ended up winning an open North Carolina Senate seat. But the two parted ways over the Ohio Senate primary. Their relationship turned sour again when Trump reportedly told McIntosh to go "f*** yourself."
Earlier this month, Trump slammed the group over the snub on his social media platform. He called the group "an assemblage of political misfits, globalists, and losers."
Trump has been gradually getting out on the campaign trail since launching his third White House bid in November 2022. He is set to headline the Conservative Political Action Conference in Washington later this week.
© 2023 Latin Times. All rights reserved. Do not reproduce without permission.