Matthew Calamari Jr., who is the Trump Organization's director of security and son of its chief executive officer (CEO), is expected to appear before a grand jury in Manhattan on Thursday in connection with the investigation of Donald Trump's company.
Testimony of Calamari Jr., who was reportedly served a subpoena earlier this week, could grant him crucial immunity protections in the long-running and wide-ranging criminal investigation by Manhattan District Attorney Cyrus Vance Jr.'s office, CNBC reported. Trump's company is also being probed by the office of New York Attorney General Letitia James.
The prosecutors are seeing how Calamari Jr. reported on his taxes an apartment that he got from the organization.
Senior Trump Organization finance official Jeffrey McConney, who prepared the personal tax returns of Matthew Calamari Sr., might also testify before the grand jury later this week. It is said that prosecutors are looking at whether Calamari Sr., who has worked for the Trump Organization for decades, violated tax rules when he got benefits from the organization.
Nicholas Gravante, who represents both the Calamaris, said, "I won't comment on the specifics, but if either of my clients are subpoenaed to testify before the grand jury, they have no choice but to do so, and will appear and testify truthfully." He added that his clients have nothing to hide and have done nothing wrong, according to Yahoo! News.
This comes two months after the former President's company and its chief financial officer, Allen Weisselberg, were charged in connection with an alleged tax fraud scheme. The company and the top executive have pleaded not guilty.
Meanwhile, newly-released text messages between the spokesman for the Arizona Senate election audit and a Trump campaign official hint at Trump looking to help fund the recount his supporters hoped would help overturn his loss in last year's presidential election.
Jeff DeWit, former Trump campaign official, and audit spokesperson Randy Pullen exchanged text messages in April about the possible contributions by Trump to the audit effort.
According to Business Insider, the former Trump campaign official offered to give $175,000 to a "dark money" fund called the Guardian Defense Fund, where Pullen was a treasurer.
Later, DeWit also asked about contributing on behalf of the former President to a group called Fund the Audit. "So are they okay to donate to? Trump asking," DeWit reportedly said in a text message to Pullen about Fund the Audit on April 28. It is not clear if the former President made any contribution to the audit effort.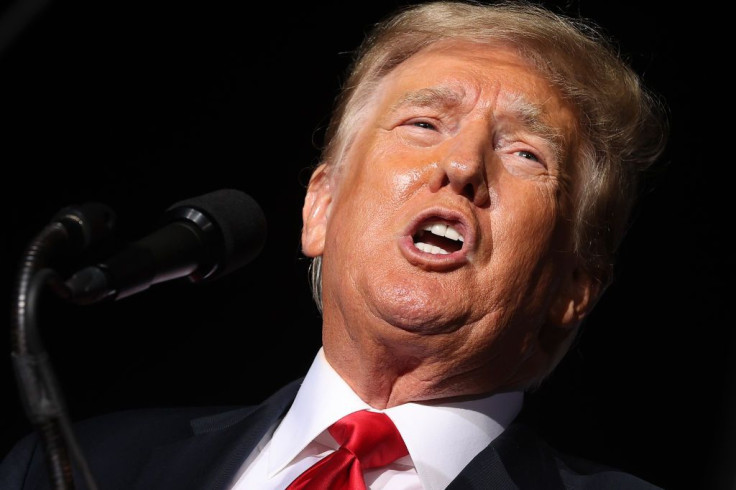 © 2023 Latin Times. All rights reserved. Do not reproduce without permission.