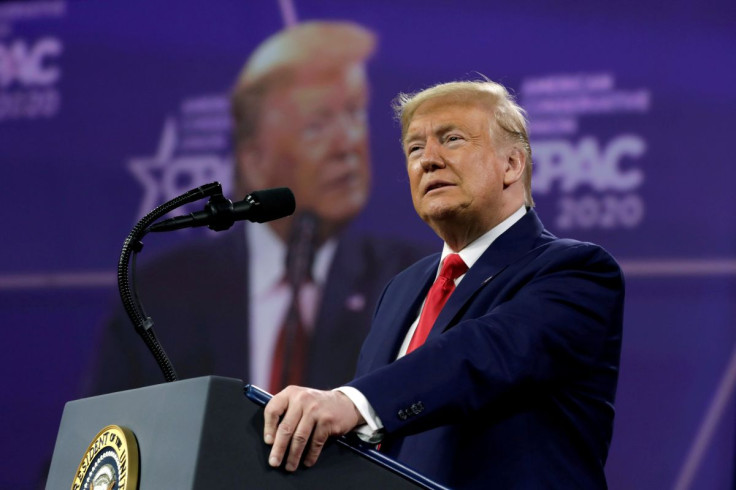 Former President Donald Trump is set to be back in court, but he has asked a U.S. judge to delay his upcoming rape trial.
The scheduled April 25 trial is over whether the former President defamed ex-Elle magazine columnist E. Jean Carroll by denying that he raped her, reported Reuters.
A "cooling off" period of four weeks till at least May 23 was needed to guarantee Trump's right to a fair trial in Carroll's case, Trump's lawyers said in a letter to U.S. District Judge Lewis Kaplan in Manhattan.
Trump's lawyers Joe Tacopina and Alina Habba said in the Tuesday night letter that without a delay, many "prospective jurors will have the criminal allegations top of mind" while judging Trump's defense against Carroll's allegations.
They added that prospective jurors will have the "breathless coverage" of Trump's alleged "extra-marital affair with (porn star) Stormy Daniels still ringing in their ears" if the trial goes forward as it was scheduled.
Carroll is seeking damages over the former President's denial in last year's post on his Truth Social media platform that he raped her in the mid-1990s in a department store dressing room in Manhattan.
The writer is also suing him for battery over the alleged encounter, which Trump has said never took place.
This comes after Judge Kaplan issued an order Monday directing both the parties in the case to inform him by April 20 whether they will be present throughout the trial, according to the Associated Press.
The judge asked "each party" to inform him in writing whether Trump or Caroll plan to attend the entire trial. If not then he asked them to tell him what dates and times each person would be absent, as per Yahoo!
He said that the order didn't mean either side was obliged to be present throughout the trial.
He was likely interested in knowing exactly when Trump might be in court. That's because of the special security arrangements that would be needed for a former president who is campaigning for the 2024 Presidential election.
It was just last week that Trump arrived in a motorcade for an arrangement in a New York court. There he pleaded not guilty to a 34-count felony indictment that charged him with breaking the law to silence women who claimed they had extramarital affairs with him years before his campaign for the presidency in 2016.
© 2023 Latin Times. All rights reserved. Do not reproduce without permission.