Former President Donald Trump was not happy about the Mar-a-Lago search by the Federal Bureau of Investigation (FBI) for classified documents at his Florida house. But he sees one silver lining in the ordeal that happened in August.
Trump said during a speech on Wednesday that the news of "helicopters" flying over Mar-a-Lago since the FBI search boosted business for the private club in Palm Beach, Florida, reported Business Insider. Trump said at the Hispanic Leadership Conference in Miami, organized by America First Works, that they have given "us about $5 billion of free publicity." He shared that people tell him it's a nice house, and that if it "weren't so nice they probably wouldn't be doing it."
Mar-a-Lago's membership is paid through annual fees, but it's not clear whether membership has changed since the August raid. The private club has been closed since Mother's Day and will reopen later this month.
During the Wednesday speech, Trump mostly defended himself in the investigation. He said that he had done "nothing wrong." He even called the Department of Justice's (DOJ) probe a "document hoax" and a "charade." The former President said that they are targeting him because "they want to silence me, silence you, and silence our amazing MAGA movement."
FBI agents found many classified and top secret documents at Mar-a-Lago. According to court filings, investigators are trying to find out whether Trump violated laws about record keeping and subsequently put national security at risk.
Trump also spoke about the Jan. 6 committee's investigation into last year's Capitol's riot. Talking about one of the testimonies, he said that he almost didn't want to refute a secondhand account that he tried to lunge at a Secret Service agent on Jan. 6, 2021 because it made him look "physically tough." He was referring to former White House aide Cassidy Hutchinson's testimony before the panel, reported Insider.
She had relayed that she heard secondhand that Trump tried to grab the steering wheel of his SUV and lunged at one of his agents on Jan. 6, 2021. According to her, he did so while demanding they take him to the Capitol where his supporters were headed.
Trump didn't mention Hutchinson by name but in the Wednesday speech, he referred to "this one very sick individual" and recounted the details of her testimony. He said to laughs in the audience that if one listens to this "one very sick individual, in order to get the Secret Service to take me to the Capitol, I grabbed one around the neck." He added that he almost didn't want to dispute the claim as a lot of people told him that they "never knew you were that physically tough."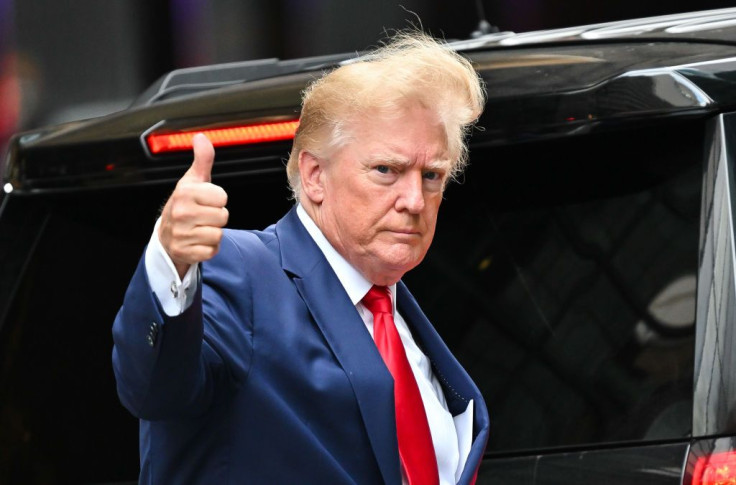 © 2023 Latin Times. All rights reserved. Do not reproduce without permission.