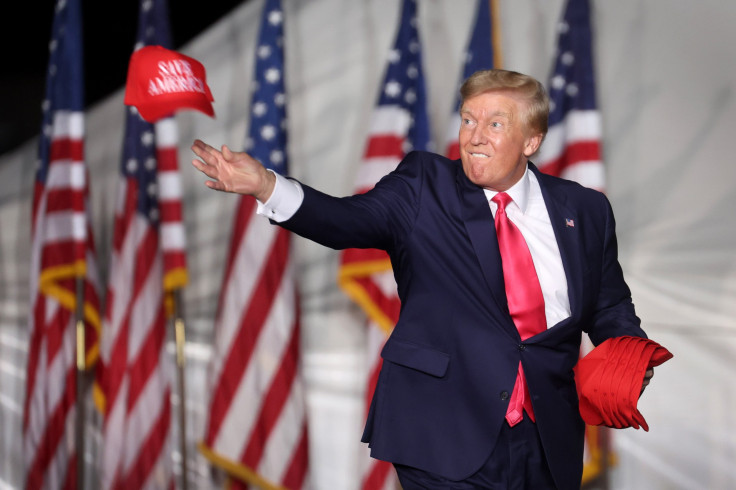 Asa Hutchinson, who is seen as Donald Trump's prospective rival, said that the former President should quit the race for the Republican nomination in 2024 if he is indicted in New York.
It is in connection with a hush money payment to porn star Stormy Daniels in 2016.
Hutchinson, a former governor of Arkansas, told USA Today that it doesn't mean that "he's guilty of it or he should be charged."
But he noted that it's such a "distraction that would be unnecessary for somebody who's seeking the highest office in the land."
Hutchinson has not announced a run for the White House, reported The Guardian.
So far, Nikki Haley, who is a former South Carolina governor, is the only Trump's declared opponent from the Republican mainstream.
Hutchinson said that when you're looking at Trump, it's "going to be a circus."
As per the New York Times, an indictment is expected soon in the hush money case.
It involves the payment of $130,000 to Daniels, who says that she had an affair with Trump in 2006.
The former President, who denies the claim, has been invited to testify. It is a sign that an indictment is near.
Alvin Bragg, the Manhattan district attorney, is said to be preparing to criminally charge Trump. It is for false accounting business records with an intent to defraud, in relation to New York election law.
Recently, prosecutor Mark Pomerantz, who quit Bragg's team, called the Daniels payment a "zombie case" that would not die.
It could be "especially difficult" for Bragg to prove intent and knowledge of wrongdoing, said David Shapiro, a former FBI agent who now lectures at John Jay College of Criminal Justice.
Shapiro said that Trump is "loud and he's brash." So, to prove that he had "specific intent to fraud, one is almost left with the idea that, 'Well, if he has that specific intent of fraud, he has it all of the time, because that's his personality.'"
According to Trump, Bragg, a Democrat, is politically motivated, and racist because he is Black.
Earlier this month, Trump told reporters that he "won't even think about leaving" the White House race. He feels that an indictment would "probably ... enhance my numbers."
He also faces a federal investigation of his election subversion attempts, retention of classified documents and incitement of the Jan. 6, 2021 riot.
An investigation of his election subversion in Georgia is also in the advanced stage.
Trump's business faces a civil fraud lawsuit in New York, with his chief financial officer sentenced on tax charges in January.
The former President also faces trial in a defamation suit from a writer who alleges that he raped her.
But Trump has denied all wrongdoing and claimed witch hunts by his political rivals.
© 2023 Latin Times. All rights reserved. Do not reproduce without permission.