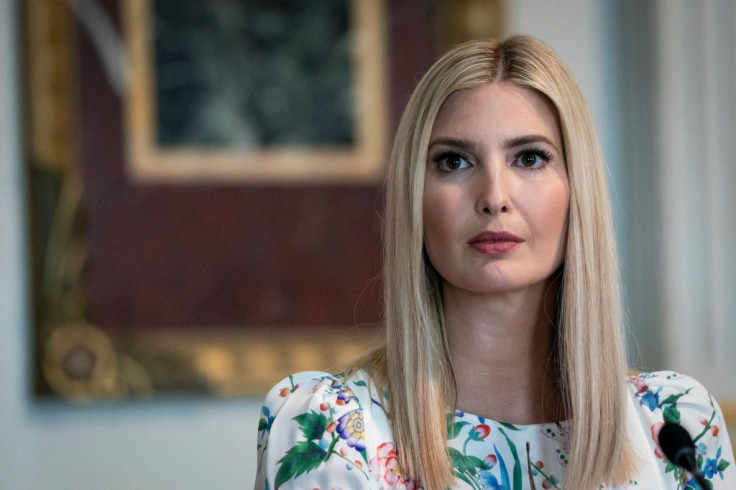 After a break from social media, Ivanka Trump posted her first post in around three months on April 14. She returned to share images of getting her first COVID-19 vaccine Three weeks later she posted another picture of her second dose.
In her post, she urged citizens to come forward and get the shots to help end the pandemic. This message did not settle well will the supporters of her father, Donald Trump, as well as those who do not support the former president.
In April, the former first daughter posted two images of a nurse vaccinating her. She wrote ", Today, I got the shot!!! I hope that you do too! Thank you Nurse Torres!"
Three weeks later, on May 6 she shared another picture. The image of her getting the second dose had the caption ", This afternoon, I gratefully received my second dose of the COVID-19 vaccine. Getting fully vaccinated is the best way to end this pandemic and protect ourselves and one another."
The Independent reported that the 39-year-old woman got her Pfizer-BioNTech jabs from the same CVS in Miami. The heiress' stance regarding the vaccine seemed to backfire, Vanity Fair noted. The comment section of both the tweets was flooded with disappointed Trump supporters.
While governments across the world have been trying to get their citizens vaccinated, the Trump administration encouraged people to be suspicious of the COVID-19 vaccines. New conspiracy theories about the vaccine seemed to sprout each day.
A poll by the Monmouth University, in April, revealed that 43 percent of Republicans were not willing to take the vaccine. The rate of vaccination in the United States has also seen a decline as those left to be vaccinated are against getting the jab.
Under such circumstances, it is important for popular individuals like Ivanka to step forward and encourage people to get vaccinated.
However, the deep-seated belief in the conspiracy theories appeared to be stronger than Ivanka's appeal, The Business Insider noted. Her message was met with many comments repeating that the people were not willing to get vaccinated as it was "experimental" or it could alter people's DNA.
Some even seemed to believe that the vaccine is poisonous.
Aside from Trump supporters questioning Ivanka, she also got blamed for being inactive while their administration was in office.
Ivanka's attempt at encouraging people to take the jab appears to have backfired.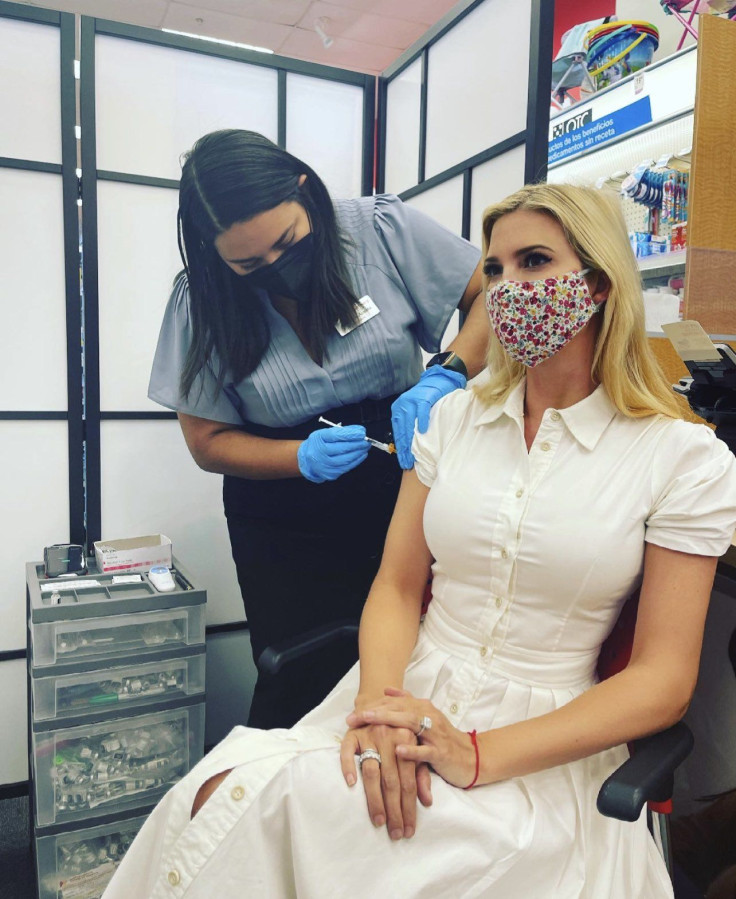 © 2023 Latin Times. All rights reserved. Do not reproduce without permission.