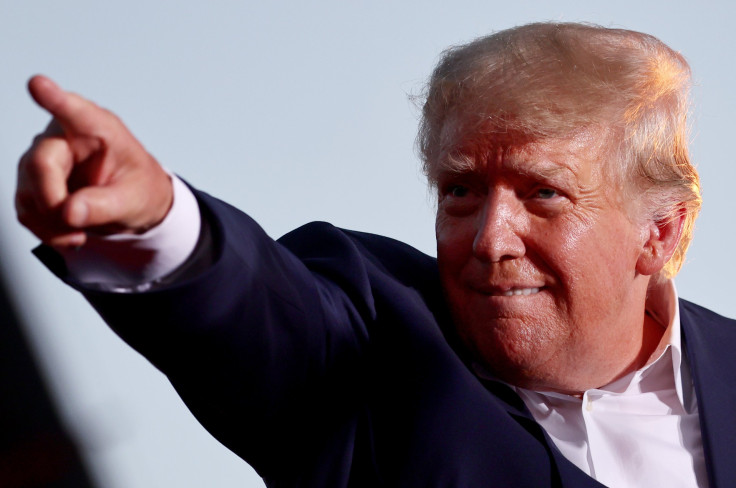 Tim Parlatore, an attorney for Donald Trump, has shared a surprising explanation for what the former President was doing at his Mar-a-Lago resort with a classified folder.
During a CNN interview Sunday, the lawyer talked about an empty folder labeled "classified evening summary" that was given to investigators.
He described the folder as "one of the more humorous aspects of this whole thing."
The folder was found in Trump's bedroom at his Palm Beach, Florida property and he was using it to help him sleep better at night, said the attorney.
Parlatore shared that Trump has a landline phone next to his bed, and it "has a blue light on it, and it keeps him up at night."
So, Trump took the manila folder and put it over it so that it "would keep the light down so he could sleep at night."
Parlatore said that even though it was labeled with the words "classified evening summary," the folder did not bear classified markings and that it was empty.
He said that it is not anything that is controlled in any way, and "there's nothing illegal about it."
He added that the Department of Justice "went crazy" when it found out about the folder.
He shared that the DOJ gave him the subpoena to say give them over the "empty folder that means nothing."
When asked how investigators found out about the folder next to Trump's bed, Parlatore said that Trump's lawyers wrote reports about the places it searched for classified documents. Then the information was shared with investigators, and when they read that, they saw "there's this folder here that is so far outside of the scope of the subpoena or anything else, they demanded it back."
A senior law enforcement official said last week that Trump's legal team voluntarily handed over the folder, which it said was found at Mar-a-Lago, to the DOJ last month.
According to NBC News, it is not clear what level of classification markings were on that folder.
After FBI agents searched Trump's Florida residence with a warrant last year, the DOJ has continued efforts to recover classified documents from him.
Justice Department officials said in court filings in August 2022 that agents found more than 100 classified documents after Trump's lawyers said that he had returned all sensitive materials from the White House.
© 2023 Latin Times. All rights reserved. Do not reproduce without permission.