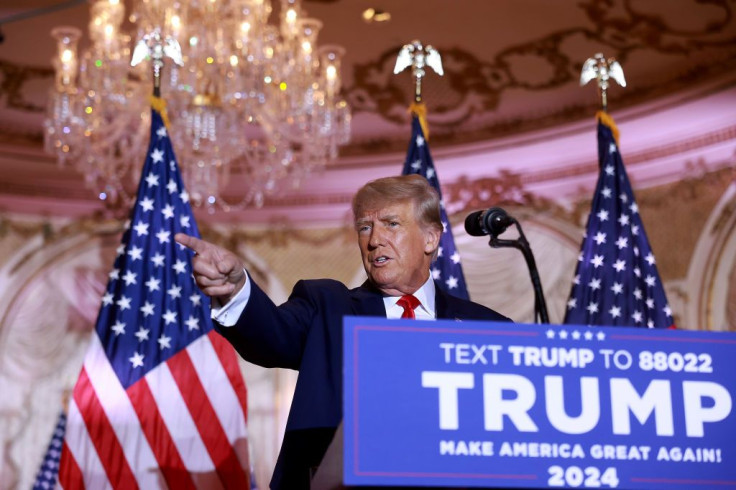 New court filings have revealed that Fox News host Tucker Carlson said in a text message after the 2020 U.S. Presidential election that he "passionately hated" former President Donald Trump.
Carlson's message was meant for a colleague and was sent in January 2021. It emerged as part of a defamation lawsuit by electronic voting firm Dominion Voting Systems against Fox News, reported BBC.
The company accused the network of promoting baseless claims of vote-rigging in the 2020 election.
Global News reported that Fox News denied any defamation and also accused the voting firm of dishonesty.
The new filings in the case suggested that Carlson expressed his dislike of the outgoing US president just two days before Trump's supporters stormed the US Capitol. They did so to derail lawmakers from certifying Joe Biden's election victory.
He wrote in a text sent on Jan. 6, 2021 that they are very close to being able to "ignore Trump most nights."
He also said that he "truly can't wait," and that he hates "him passionately."
Carlson, who is the top-rated host on the network, also seemed to denigrate the Trump presidency in these private messages. He did so despite lauding Trump's achievements on air.
The text messages about Trump also said that what he's good at is "destroying things," and that he's the "undisputed world champion of that."
The filings showed that Fox News' Rupert Murdoch rejected conspiracy theories about Dominion, despite allowing them to be promoted on the network, as per CNN.
They also showed the contempt that the channel's hosts like Sean Hannity have for some of their colleagues who tried to tell the truth about what actually happened in the election.
In its lawsuit, Dominion said that top executives and some hosts at the network knew that the conspiracy claims pushed by Trump and his allies on Fox News shows were false, but still aired them.
In a statement issued on Tuesday night, Fox News said that thanks to the filings, "Dominion has been caught red-handed again using more distortions and misinformation in their PR campaign to smear Fox News and trample on free speech and freedom of the press."
A jury trial is expected to start in Delaware next month.
© 2023 Latin Times. All rights reserved. Do not reproduce without permission.