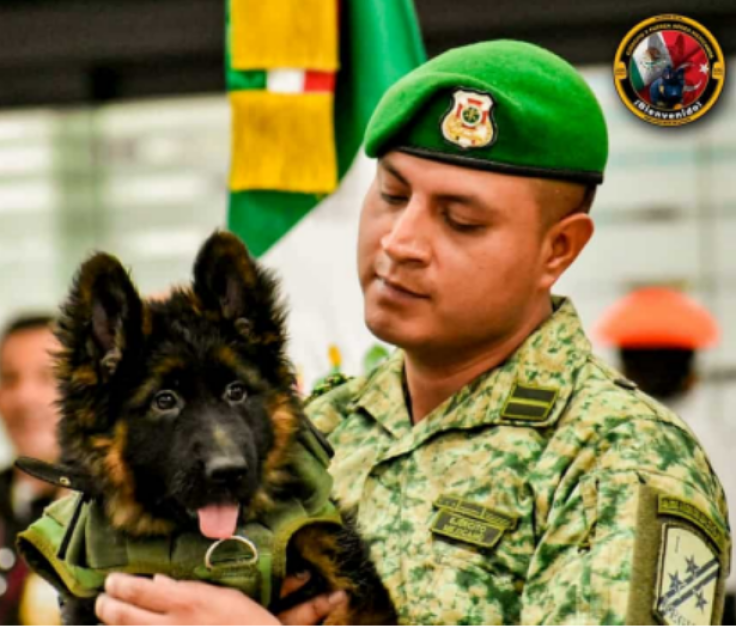 As a gesture of gratitude, Turkey has given Mexico a German Shepherd puppy.
Mexico had sent search dogs to help after Turkey's earthquake in February.
The earthquake has its epicenter in Turkey but also affected regions of Syria claiming over 50,000 lives.
Mexico's Ministry of defense has asked people to cast their votes for one of three names: Proteo II, Arkadas (Turkish for "friend"), or Yardim (Turkish for "help"). Mexico responded to the gift by saying "Humanitarian aid knows no limits or borders."
Mexico is a country prone to earthquakes and has teams of canines specialized in searching for survivors. Therefore, when the earthquake hit Turkey and Syria on February 6th, Mexico was quick to deploy teams with rescue dogs to help locate survivors.
Proteo was one of the Mexican dogs sent to help, but the nine-year-old dog died in Turkey from exhaustion from the cold and working for long hours. His remains were returned to Mexico, and he was honored in a ceremony for his service before being buried.
On its social media pages, Mexico's Ministry of Defense said they are waiting with open arms to welcome the puppy from Turkey.
© 2023 Latin Times. All rights reserved. Do not reproduce without permission.