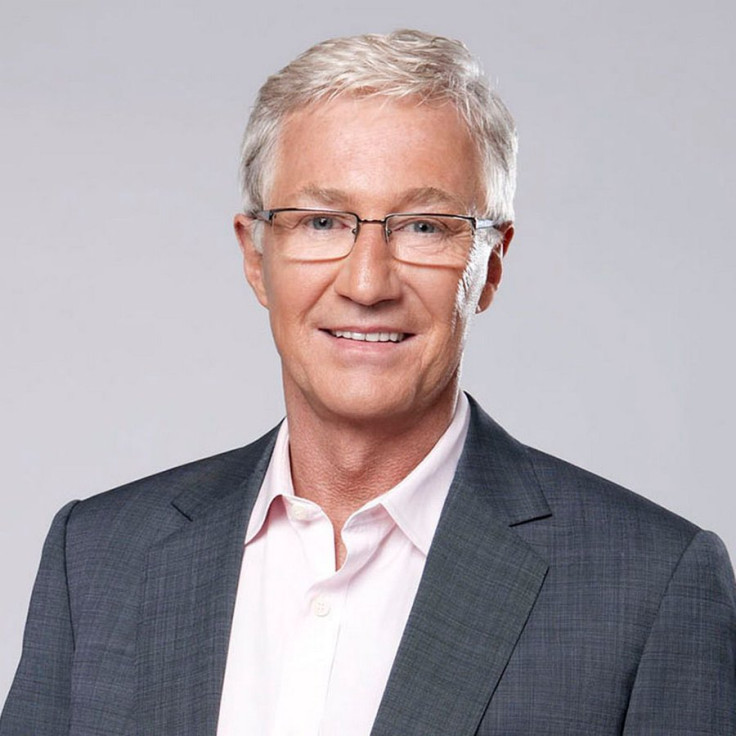 Paul O'Grady, the TV Presenter and comedian has died at the age of 67.
He died on Tuesday night "peacefully but unexpectedly," according to a statement from his spouse, Andre Portasio.
With his iconic scouse drag queen character Lily Savage, O'Grady gained notoriety in the 1990s.
He later presented the game show Blankety Blank and other light entertainment programs.
Later in his career, he hosted several chat programs and displayed his passion for dogs on camera.
"It is with great sadness that I inform you that Paul has passed away unexpectedly but peacefully yesterday evening," Mr Portasio said.
"He will be greatly missed by his loved ones, friends, family, animals and all those who enjoyed his humor, wit and compassion, BBC reported.
"I know that he would want me to thank you for all the love you have shown him over the years."
He had recently been on tour playing Miss Hannigan in the musical Annie.
O'Grady recently posted on Instagram that he was "thoroughly enjoying" playing the part again after such a long time, "especially with a truly amazing and lovely cast," following his return from performing in Newcastle.
The radio host announced his departure from his position as Radio 2's host in August 2022, saying he did so because he didn't like having his Sunday afternoon spot shared.
In less than two weeks, on Easter Sunday, he was scheduled to host a Boom Radio show.
O'Grady's long-time radio producer Malcolm Prince posted on Twitter: "He was so proud of Annie, so happy to be back on Boom Radio, and he was looking forward to so many new projects.
"And now he's gone. I can't believe it. We have lost a unique talent - and I've lost a dear friend."
A one-off episode of ITV's For The Love of Dogs, which he helped establish in 2012 and which follows the staff at Battersea Dogs and Cats Home, an organization for which he was an ambassador, featured O'Grady and Camilla, Queen Consort.
O'Grady was born in 1955 in Birkenhead, on the Wirral in Merseyside, to a mother whose maiden name was Savage, which is thought to have served as the inspiration for his well-known drag performance.
His stage name Lily Savage debuted in the 1970s. Later, the drag queen established a reputation for herself by speaking out about LGBT issues while performing in a solo show at London's Royal Vauxhall Tavern for eight years.
After briefly hosting the BBC's chat program The Lily Savage program in 1997, he switched to presenting a revived version of the game show Blankety Blank, which ran until 2002.
Later, from 2004 to 2005, he presented the teatime program The Paul O'Grady Show on ITV. From 2006 to 2009, he moved the show to Channel 4. It was subsequently brought back to life on ITV in 2013 and ran for two years.
After he experienced a health scare in 2013, guest hosts led the chat program. In 2002 and 2006, he had prior heart attacks; the latter necessitated a stay in intensive care.
In addition, the presenter replaced close friend Cilla Black as the host of Blind Date when Channel 5 revived the program in 2017.
For The Paul O'Grady Show, O'Grady earned a National Television Award, a British Comedy Award, and a TV Bafta throughout his career.
He received an MBE in 2008 as part of the Queen's Birthday Honours for his contributions to entertainment.
In 1974, the TV star and his companion Diane Jansen had a daughter.
Later, in 1977, he wed a Portuguese lesbian in a marriage of convenience; they were only formally separated in 2005.
In 2017, he wed his husband at a wedding in London.
In November, O'Grady, who resided in Aldington, a town close to Ashford, was named one of Kent's deputy lieutenants. The position is in charge of representing the King at local events.
© 2023 Latin Times. All rights reserved. Do not reproduce without permission.