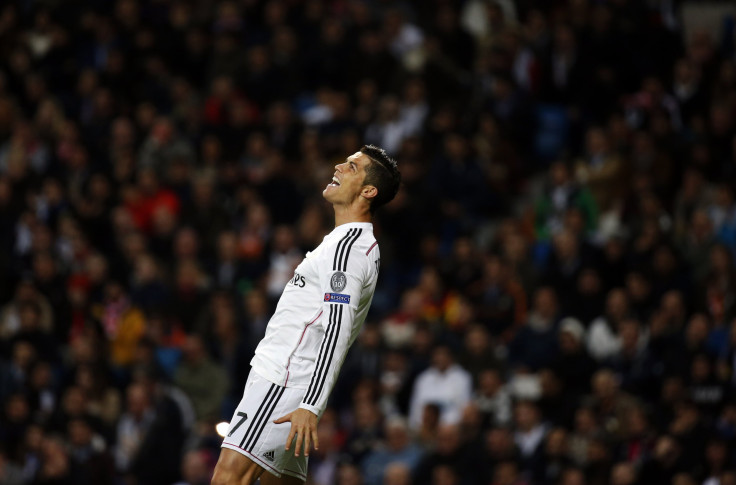 The Bernabeau was rocking on Tuesday night as Real Madrid defeated Liverpool 1-0 for the second time in two weeks. Los Blancos needed only a first half goal by Karim Benzema to get the victory. The match was a much better showing for Brendan Rodger's side, as they lost in their first UEFA Champions League match against them 3-0 on October 22nd. With Liverpool near the bottom of group B of the the Champions League, Rodgers put a weakened starting XI on the pitch in order to have his stars healthy for English Premier League.
Despite the makeshift lineup of substitutes, The Reds, held their own as they stymied and frustrated Real Madrid for most of the match. One of those players that was left disappointed and frustrated was the reigning FIFA Balloon d'Or winner and best goal scorer on the planet right now, Cristiano Ronaldo. Ronaldo is currently second place all time in Champions League goals scored with 70. He was hoping to tie or break the record which is held by Spanish international, Raul at 71.
Ronaldo's inability to find the back of the net on Tuesday makes the chase to catch Raul more interesting as Ronaldo's rival, Lionel Messi, stands in third place with 69 goals. Messi takes the pitch with FC Barcelona on Wednesday against Ajax, and will now have more incentive to score as he would catch or surpass Ronaldo for the chase to the Champions League goal scoring crown.
Karim Benzema got Real Madrid on the board in the 27th minute with an easy shot from inside the six yard box. Marcelo set up the play with a beautiful cross to the front of the net, and Benzema sent it into the top right corner. Benzema was substituted in the 87th minute for Mexican international, Javier "Chicharito" Hernandez.
Goal Benzema - Real Madrid 1-0 Liverpool - 04...
by Super-By
© 2023 Latin Times. All rights reserved. Do not reproduce without permission.