Conor McGregor continues to rehab following that gruesome injury he suffered at UFC 264 against Dustin Poirier. However, it appears "The Notorious" wants to make sure he is not boxed out of the mix and did so over social media recently.
The 33-year-old claims that the UFC 264 match never reached its conclusion. McGregor lost by TKO after he suffered a leg injury after executing a kick to Poirier.
"Clicks and the like. Your boss and whatnot. The Mac. Santy Claus. I'm facing whoever the f--- has that LW title next. Deal with it. Take off your goggles and mark the trilogy 'unfinished.' Deal with that too. The rest mentioned, after this. Deal. With. It," McGregor's tweet read before it was deleted but captured by MMA Junkie.
Raising the chances of that happening is that UFC president Dana White is open to it. He agrees with McGregor that the fight did not end the right way.
"You can't have a fight finish that way. We'll see how this whole thing plays out. Who knows how long Conor's out, so Poirier will do his thing until Conor's ready," White said at the UFC 264 post-fight press conference.
Each time McGregor's name is mentioned in a UFC card, it would unsurprisingly draw lots of attention. But compared to before, the Irishman has practically nothing to show aside from his following.
He is 1-3 in the last five years in mixed martial arts action, not a good record despite his popularity. So if he does get that match with Poirier to continue, it could be his last hurrah if he loses again.
McGregor has yet to win over Poirier in three fights.
Poirier may be open to it but will have to focus first on an upcoming opponent in Charles Oliveira. Both will face off on Dec. 11 at UFC 269 with the UFC lightweight title on the line.
One interested spectator likely to be watching or be in attendance is Conor McGregor as well. Hence, expect more fireworks to happen between now and then.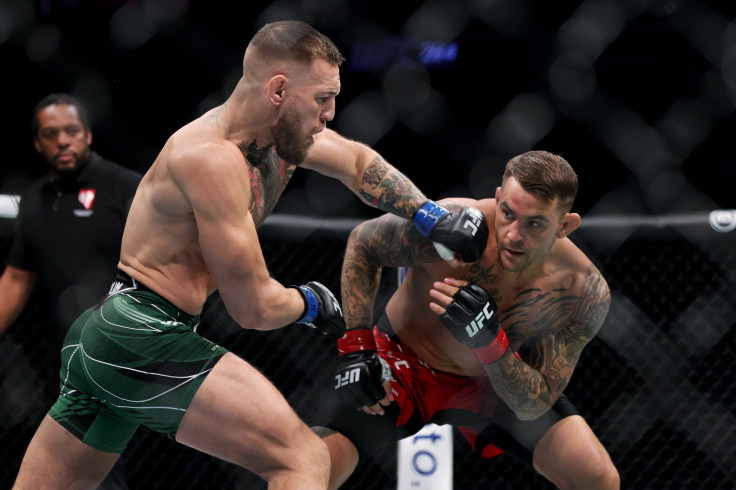 © 2023 Latin Times. All rights reserved. Do not reproduce without permission.