British Prime Minister Rishi Sunak admitted Friday that he had received a penalty from the police for neglecting to use a seatbelt after posting an Instagram video of himself driving without one. The video called widespread attention from those who noticed that the prime minister was not buckled up.
Sunak's office stated that he will pay the fine but did not disclose the amount.
Passengers caught failing to wear a seat belt when one is available can be fined £100. Under British law,
If the matter ends up in court, this could rise to £500, reports BBC.
The video was shot as the prime minister in Lancashire and was traveling through the north of England. The video - to promote the government's latest round of "levelling up" spending - was posted on Mr Sunak's Instagram account.
Mr. Sunak has now been issued a fixed penalty notice twice while he has been in office. He was penalized in April of last year along with Prime Minister
Boris Johnson and his wife Carrie for violating the Covid lockdown regulations by going to the then-prime minister's birthday party in Downing Street in June of 2020.
Fixed penalty notices are a type of fine that must be paid or contested within 28 days as a result of breaching the law. If a person decides to fight the fine, the police will assess the situation and decide whether to reverse the punishment or pursue legal action.
"To be fair, he normally travels by private jet," Darren Jones, a member of Parliament from the Labour Party, tweeted in response to the announcement that Sunak had been fined. "Maybe there wasn't a seatbelt sign in the car."
Deputy Lib Dem leader Daisy Cooper said: "From partygate to seatbelt gate, these Conservative politicians are just taking the British people for fools.
"Whilst they continue to behave as though it's one rule for them and another for everyone else, this fine is a reminder that the Conservatives eventually get their comeuppance."
In cars, vans, and other goods vehicles where seat belts are provided, passengers must wear them if they are 14 years of age or older. Drivers are in charge of passengers under the age of 14.
Exemptions include being in a vehicle utilized for a police, fire, or other rescue service, or having a doctor's certificate for a medical cause.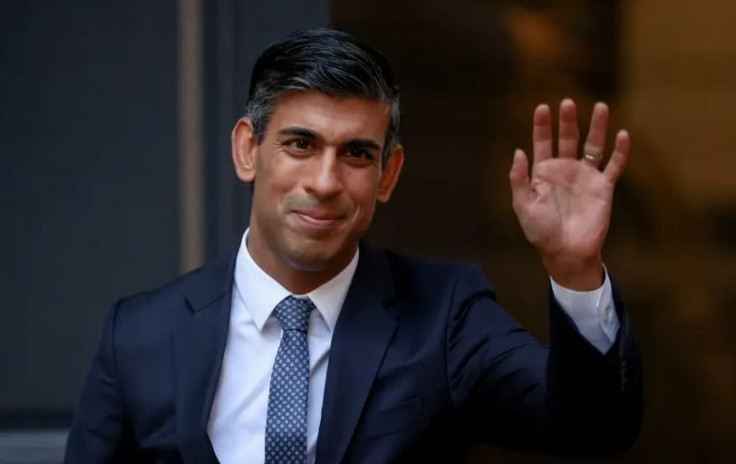 © 2023 Latin Times. All rights reserved. Do not reproduce without permission.