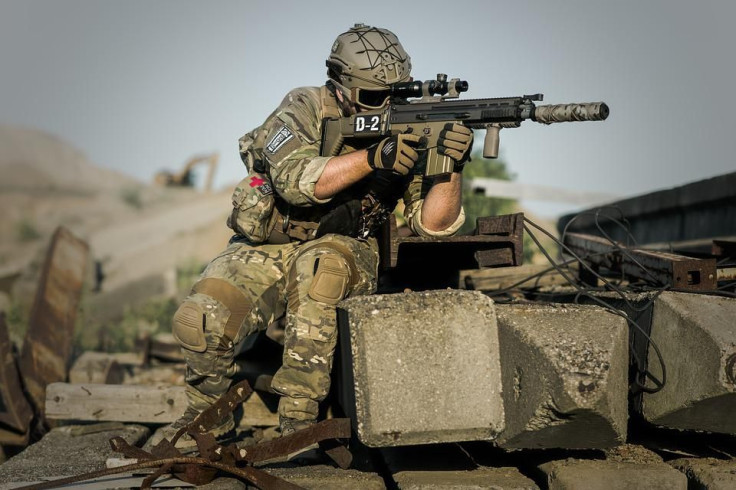 A graphic video emerged online after which Ukraine launched a probe to find Russian soldiers who apparently killed an unarmed Ukrainian prisoner of war.
Ukraine's President Volodymyr Zelensky said late on Monday that they "will find the murderers."
According to BBC, the video showed the Ukrainian soldier smoking a cigarette in a trench, and saying, "Glory to Ukraine!" Then he is shot dead with automatic weapons.
In the video, one of the shooters, believed to be a Russian soldier, is heard saying "die." He uses an expletive after the prisoner of war is shot dead.
The alleged killer or killers are not seen in the clip and have not been identified.
On Tuesday, the Ukrainian Army's 30th Mechanized Brigade identified the soldier as Tymofii Mykolayovych Shadura.
In a Facebook post, the brigade said that Shadura was part of the contingent and had been missing since Feb. 3. He was fighting near the eastern city of Bakhmut.
The brigade's post added that currently, the body of the soldier is "on the temporarily occupied territory." The final confirmation of his identity will be established after the "body is returned and the relevant examinations are conducted."
The general staff of Ukraine's armed forces said that the shooting of an "unarmed prisoner is a cynical and brazen disregard for the norms of international humanitarian law and the customs of war."
Before the soldier was named, Shadura's sister, Olia, said that she recognized her brother. She shared that he would certainly be "capable of standing up to the Russians like that."
But a Ukrainian journalist named him as somebody else.
Ukraine and its allies in the West have accused Russian forces of committing mass war crimes since President Vladimir Putin launched the invasion of Ukraine on Feb. 24 last year. But Russia has denied the allegations.
According to CNN, Dmytro Lubinets, the Ukrainian Parliament Commissioner for Human Rights, described the video as "a manifestation of rascality and ignobility."
He added that all over the world the words 'Glory to Ukraine' evoke "honor, respect and pride, the Russians execute people for the Ukrainian slogan."
Andriy Yermak, Zelensky's chief of staff, called the incident a "war crime."
© 2023 Latin Times. All rights reserved. Do not reproduce without permission.