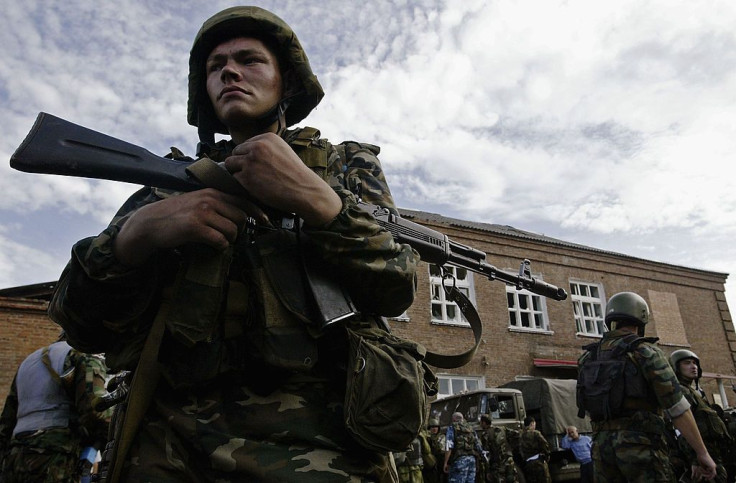 Ukraine has released a shocking video in which it seems like Russian soldiers are dragging their injured commander away from the battlefield. Instead of saving him, the soldiers beat him violently with things that look like shovels.
According to The Guardian, a Ukrainian drone captured the incident that happened near Bakhmut, where intense fighting has been going on for months.
In the video, four soldiers from Russia's Wagner mercenary group are seen carrying their colleague by holding his arms and legs. After which they dump the injured officer next to a barn.
In the second video, it looks like three men were beating him repeatedly with shovels. The fate of the injured commander is not clear, but the incident tallies with reports of low morale among Russian mercenary units.
Ukrainian troops fighting in and around Bakhmut have shared how Wagner soldiers attack in waves and are reportedly threatened with execution if they fail to advance.
According to Fox News, Wagner Group has been accused of supplying its soldiers fighting in Ukraine with drugs to increase stamina.
Intense fighting is still on in the Donbas region and despite months of heavy warfare and concentrated efforts by its military and the use of hired mercenary soldiers, Russia has failed to take Bakhmut.
Suspicions regarding drug use among Russia's soldiers first surfaced in November 2022 when Ukrainian troops said that fighting Russian forces were like combating "zombies."
Ukraine's President Volodymyr Zelensky said that Ukrainian units were repelling repeated attempts by Russia to surround Bakhmut and break through its defences.
He said that his troops are countering them, and are "grateful to every warrior who ensures counter-action with his resilience."
He said that he had discussed the "key issue" of ammunition supply in a meeting on Monday with his army staff.
Over the weekend, sources suggested that Ukraine's defence minister, Oleksii Reznikov, would be moved out of his job following a corruption scandal. The ministry allegedly paid two or three times the supermarket price of food to supply to frontline soldiers.
On Tuesday, it seemed like Reznikov was staying put, with Ukraine's national security and defence council, parliamentarians and some western allies arguing it was the wrong time to remove him.
© 2023 Latin Times. All rights reserved. Do not reproduce without permission.